Hello My Friends..
Have you found a location for a weekend vacation with your family? If not, I will write and share convenient tourist information with your family. Indonesia is a very beautiful country, and many tourist attractions are fun to visit and enjoy a holiday with your family
Below, I will release some comfortable places for you and your family. Bengkulu is one of the provinces in Indonesia. In Bengkulu there are very many places to take a vacation, one of which is the beach.
Bengku has beautiful and exotic beaches which still awake their beauty. And those of you who like to travel, I'm sure the tourist destinations here will not disappoint.
Bengkulu Province also has several regencies, one of them is Kaur Regency, where in this regency there are beautiful beaches and local wisdom still exists. Alright, to get to the point, I'm going to release a number of beaches in the Kaur Regency, Bengkul, Indonesia below.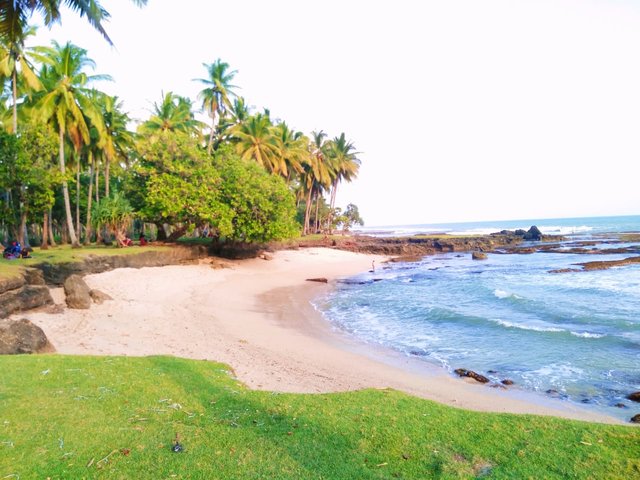 Source Image
1. Cukoh Beach
Initially, this beach was less well-known and was usually only visited by local people because once the only access road in the form of a bridge was damaged. For now, the bridge has been repaired. So, there are already quite a lot of tourists visiting this beach.
The location is not too far from Merdeka Square. The beaches are still beautiful, clean, and what I like the most is the white sand and piles of coral and marine life that are stranded on the beach are still colorful. It is said that, if many colorful shells indicate the beach was still untouched by ignorant hands.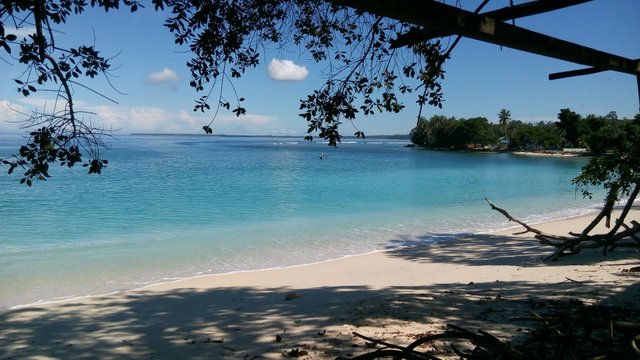 Source Image
2. Linau Beach
Linau Beach is popular among the people. Gradation of sea water that makes the eyes stunned. When I visited him, on the seashore many traders were found selling Kaur's special food known as seafood.
I also tasted octopus and lobster satay at a very affordable price. The place is located in Majen Subdistrict, about 20 km from Bintuhan which is the Capital of Kaur Regency. Linau Beach is also a busy port, so many boats can be seen leaning.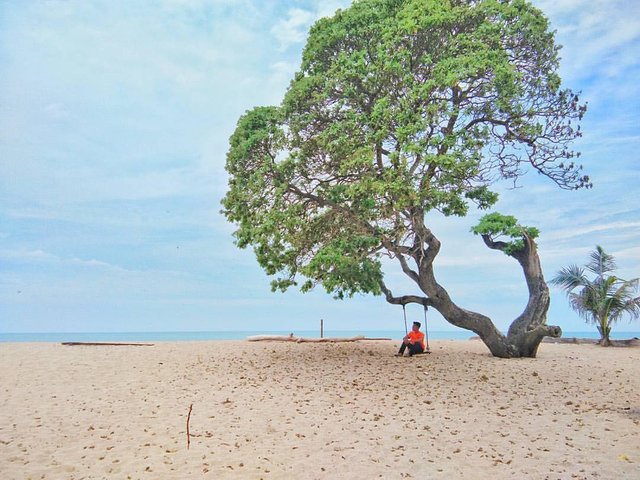 Source Image
3. Laguna Beach
My favorite is Laguna Beach. But my advice, visit this beach should be on weekdays, because if there are holidays there will definitely be an event, full of sellers whose entrance fees and parking will be expensive. This beach has sand with large and white granules.
Laguna Samudera Beach is located in Merpas Village, Nasal District, about 30 km from Bintuhan City. The uniqueness of this beach is there is a natural wave fence, so that the sea in front of it forms a kind of lagoon that can be safely flooded. This beach also has white sand and clear water. Come visit Kaur in Bengkulu Province which has a wealth of exotic beach tourism
If asked why you really want to go to Dubai. I often read stories about traveler's trips to Dubai and it was very interesting, skyscrapers, vast deserts to traditional Arab adventures left me amazed and eager to see them in person.
I am very interested in enjoying how exciting the desert safaris are or admiring the city center surrounded by magnificent buildings. If I can go to Dubai, I would love to enjoy Jumeirah Beach, the most famous beach in Dubai. This beach stretches up to 7 km, divided into seven beaches .. It looks like it will not run out if the story of exotic Dubai.

Best Regards,
AL Kautsar (@jack.river)
The writer about travel and promoting Indonesian tourist objects.

---
View this post on TravelFeed for the best experience.