if you want to earn SAND but you arent in San Diego like @metzli you can do a couple things but do NOT try to force an automated message about SAND at the end of each post just to cheat and get extra SAND. you must write a post that involves the city of San Diego, so for locals this is incredibly easy with @mariannewest and @fitinfun being able to make @actifit posts and simply describe their day OR reminisce about times spent in San Diego even if they dont currently live there. Its not hard to make the post relatable to San Diego IF you are from here. HOWEVER, you can ALWAYS make a post ABOUT San Diego OR if you have No idea about the city the best option is to TALK ABOUT THE TOKEN ITSELF> You can ALWAYS mention the sand token and its unique abilities like being the only steem engine token on newdex from a steem tribe, and you wont need to mention the city at all really. ]
One idea is to discuss the newdex SAND halloween carnival promotion like @citimillz
https://newdex.io/events/halloween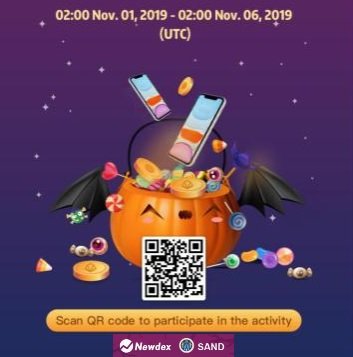 The token itself IS about the city so just make sure to describe technical features if you want something to discuss! :D You can always just write something fun about the SAND token or post a meme, but it has to show that you spent the time to at least ask a simple question about San Diego or the token itself! Steem, tribes, Steem Engine, EOS, its all fair game and you can discuss these all in relation to the SAND token to score some extra SAND, we need any RELEVANt content and Im not that picky as long as your INTENTIONS are pure!

And hey Steem San Diego Users! Good job all 5 of you :D Serious Referral program to soon come! and use https://CashAppCard.org signup get your own Cash.App ref link we will get every San Diegan a Free BTC debit card that comes with a bonus $5 for us and them (when they spend their first $5 ) @cashapp card can give us a massive conventional referral train, for a tool everyone needs! signup under me using my link https://cashappcard.org and then you get YOUR OWN link to use to sign people up and earn $5 when they spend their first $5 ... cash app will make $5 off you in ATM withdraw fees alone when you sell some BTC so just know they make their money back and this is a great system, created by Jack Dorsey Twitter CEO! Anyone can join! Ive emailed them to ask about some official partnerships and getting an official cashapp employee to come post on steem with us OR let us all manage the cashapp account, also i can send them the account i created for @cashapp and all i have to do is find a way for them to give us recognition over twitter maybe when we show Steem users making enough steem to cash out Bitcoin and get money for their cashapp card, maybe we can show someone making $50 off of a steem post, and maybe after using @likwid they can get enough after curation to get $26 to pay for a $20 cashout :D Maybe we can also show someone getting like 300 steem in tips and using steem engine to cash out tokens they are tipped, for steemp or btcp, and then cash it out to cashappp card.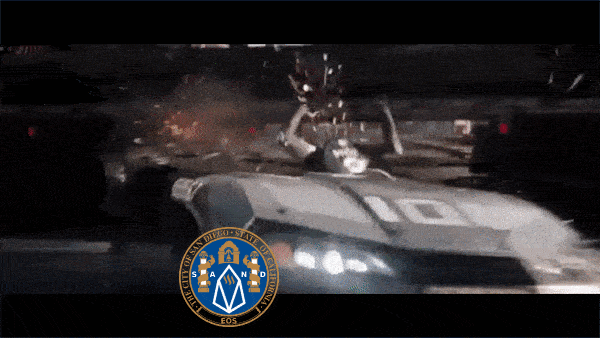 Expect to see some posts about the community @cashapp card account that I will be managing and using to give Local San Diego SAND users an off ramp to cash out SAND via sell for steem on steem engine and selling steem to BTC or @blocktrades or @bittrex or even BTCp on steem engine, to get BTC to the @cashapp card. '
if you have any questions please text this Google Voice number or call 619 500 3748 and be some of the first to get some bonuses for local San Diegans , @challengedac @newdex-io @telosteem @telosfoundation all of it can get you some tokens, just for being San Diegans OR someone who wants to promote the City of San Diego, and maybe one day raise capital to get YOUR city a @citytokens token for $999 :) I want to have every city compete on steem engine and newdex, as a Digital Billboard for onboarding locals onto blockchain.
So come to the telegram and get some SAND on @tipitbot ! https://t.me/sandiegocoin