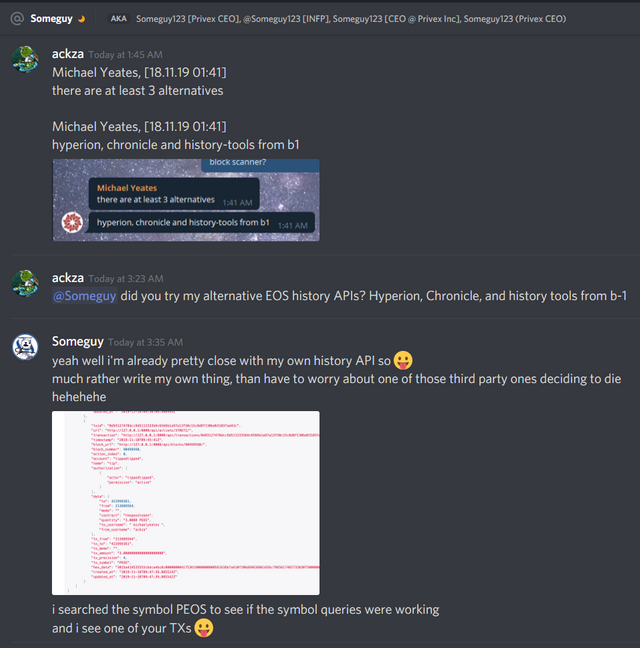 SanDiegoCoin gateway coming back soon! Someguy123 of privex.io working hard building his own new EOSIO history node so it doesn't go down again! We have a good team working on our backend and I can proudly say that we have customer service currently taking care of all of the users. I recommend to @aggroed that @gerber be given some sort of auto upvotes to help him out since hes been such a great tech support person on the steem engine discord https://eng.myfreecrypto.org

I really do see some fun privacy coin @peos related @privex coin projects.
Privex token can be made into a telos token, and then listed in https://SQRLWallet.io and https://newdex.io and used to pay for private servers and the token can be bought back using a smart contract on eosio. its the perfect business for an eosio especially telos token.
Come on the Steem Engine Discord here: https://discord.gg/HQs6u23