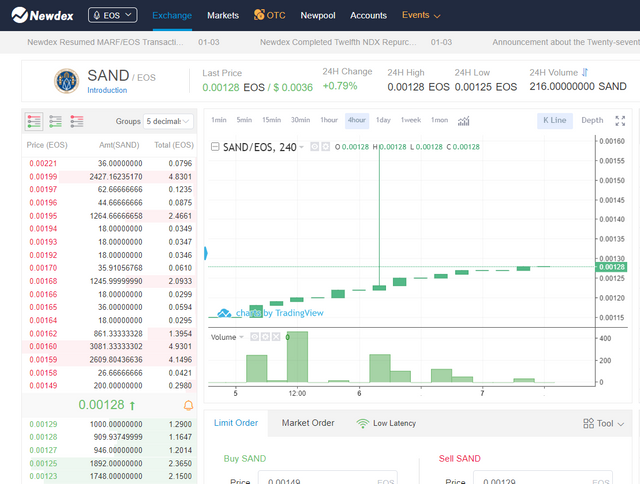 https://newdex.io/trade/sandiegocoin-sand-eos
I need help setting up the market making bot for SAND and understanding how it works to educate locals who may want to learn about their inheritance and how to trade it. I will one day give up some of my own SAND for local bounties, or, I will use the sand Upvotes I can give out as an equally as inspiring motivator considering sand goes back to its All Time High of around $1 which i was asleep for. thousands of dollars in volume, and I only made 5000 steem worth of sand on steem engine :D I still need to find out who was buying and selling all that sand at $1 but I need to let investors know how the realistic price of sand was more like 1 penny on steemengine, and that perhaps when I get more users and enable my $150 ads which I purchased, then maybe we could create enough buy back to actually hold SAND at a certain price.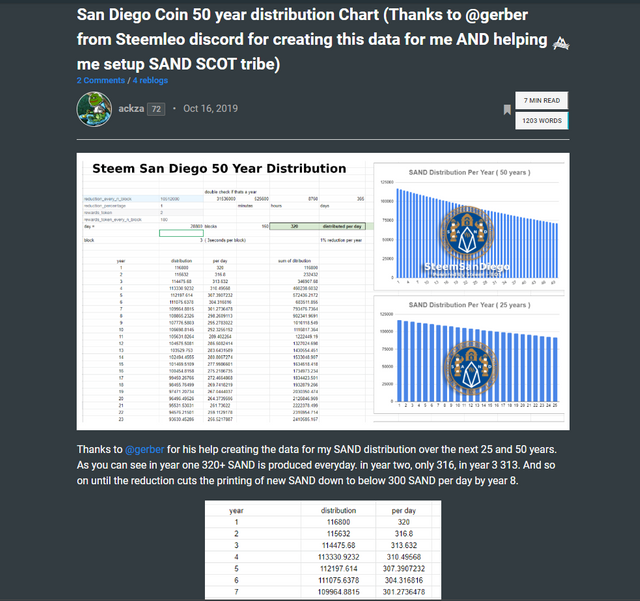 Heres the SAND distribution charts thanks to @gerber from @steemleo
https://steempeak.com/sandiego/@ackza/san-diego-coin-50-year-distribution-chart-thanks-to-gerber-from-steemleo-discord-for-creating-this-data-for-me-and-helping-me
Basically I have to buy a few hundred sand everyday off the market, if people had enough SAND to produce that much of an effect, however right now there just isnt that many users. I would upvote more and give out more sand but, I need to see more san diego users. THEn i can turn ads on. I wont turn the ads on until i start seeing users or it will feel "too much" But I am excited to see how much SAND can be purchased and burned through ads.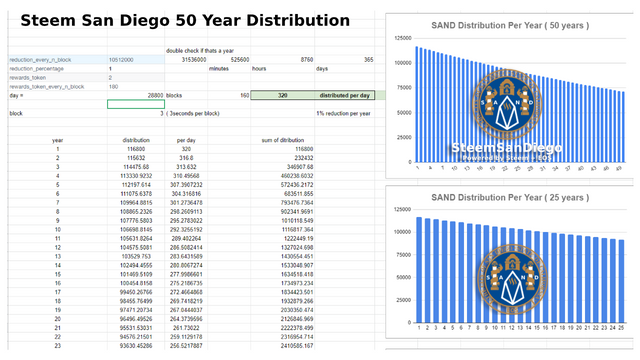 But If ads can help me buy up and burn approx 300 SAND a day every year for the next few years considering we get enough users, then i really feel like this system has a shot at surviving.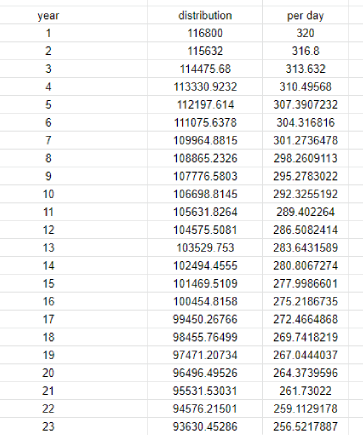 I just need to buy 300 sand everyday, and at these rates, that is 3 a day or $90 a month. I believe this is a reachable goal . With Telos SAND integration into the Ads, Accounts or maybe we can use the soon to be developed telos.discussions.app or many other previously discussed routes for telos integration i can continue my proposals for funding telos SAND with $50 to $90 a month, already achieved while Telos price was around 10 cents, now close to 6, my 2000 telos proposal would still be sufficient to cover buy back of tokens, however that proposals was not for thats specifically and it would be harder to argue for this. I would have to make sure Telos SAND nitrous front end that displayed these ads was using telos in a unique capacity, OR perhaps I could buy back the sand using Telos SAND on Newdex Telos trading zone, and allow users to arbitrage the difference. Users can already withdraw SAND they earn to Telos SAND, andplace it for sale on Newdex Telos SAND trading zone perhaps users arent aware of this yet
https://newdex.io/trade/sandiegocoin-sand-tlos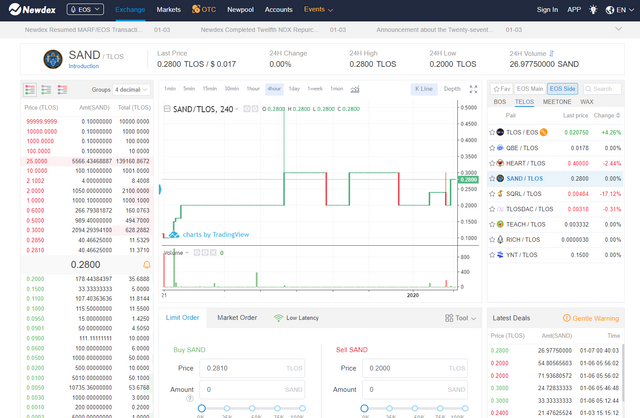 This could create a reason to USE Telos SAND when Steem Engine SAND scot users will wonder why not just use Steem Engine SAND. Well a higher price is one reason, but a trading bot used for arbitrage to take SAND from steem engine and sell it on Newdex telos trading zone would be nice.
We just need to remind users on https://t.me/sandiegocoin that if they are a trader or speculator, you can always get a better price for SAND in telos SAND trading zone, sell for telos and sell that telos for eos! or even deposit to steem engine if you want TLOSP which you can sell for steemp. Many options are now available and you can EVEN sell Telos SAND for Telos using bancor token swap in SQRL wallet if you have burned enough SQRL tokens!