I had to clean up the front end by simply muting a few people who were mis using the hashtag along with many hashtags in an obvious attempt to add #sandiego to a long line of token tags which is fine but not when my hashtag is specifically for one city and its residents a very small niche project some may think but thats why it exists. And I will fight to mute anyone who is obviously from outside San Diego who makes obviously unrelated posts to San Diego, California
Now its just NICE local content from local creators. If people want to set up their own local tribe or community with a token i can show them how with my city tokens consultation system.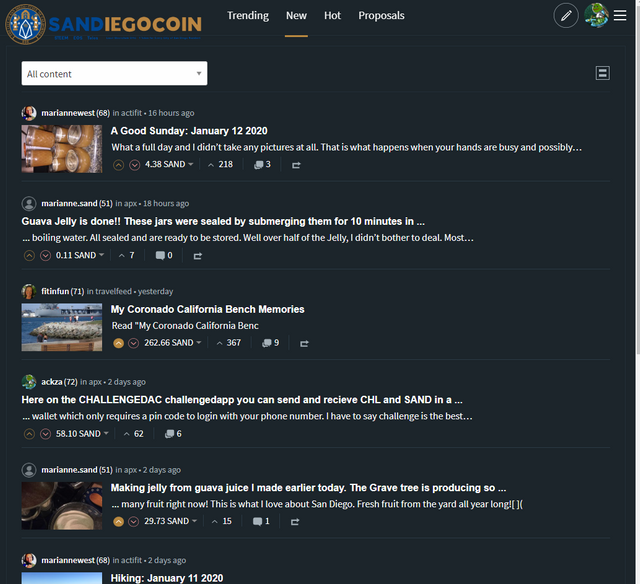 I cannot own the name of San Diego, as other cities in Philippines Chile, Argentina Spain even Texas all share this city name, but my city of San Diego IS the largest city of this name and I intend for this tribe and this hashtag to be used for MY city in Southern California nowhere else, so, if you use this hashtag, I will not downvote you however at no cost to yourself I will mute you, so only in my tribe your posts will never show up on the front end https://steemsandiego.com or https://app.sandiegocoin.org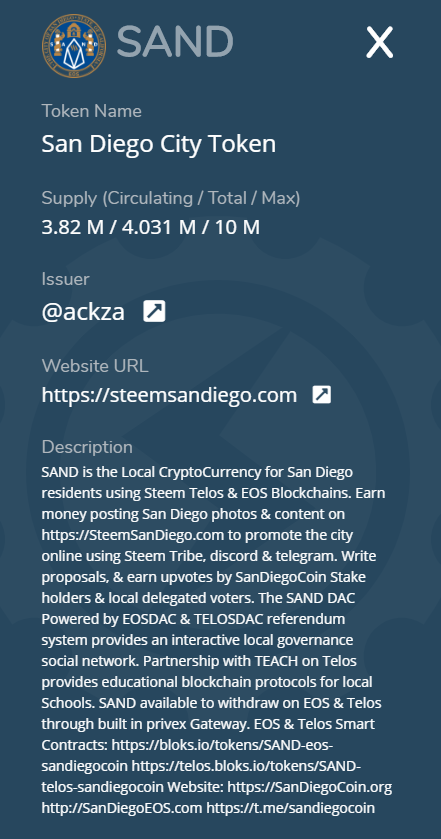 If you want to move here or post about San Diego and help the project thats one thing but i wont let people add a banner about SAND to their post and try to sneak in something about San Diego, CA no, you have to be a resident or, have a damn good reason to post like own property or have residency for at least 2 years to post here or be in love with the city enough to obey the rules :D I just have to keep the tribe clear for San Diego and Southern California Steemians. You can be from around socal and you dont have to live here now, but you cant be from across the planet and have no connection. I have seen users who may not live in SD but they still make an effort to explain their connection, share old photos of SD, and this is perfect and exactly the content I expected to find. Anyway no one
Anyway I hope this post clarifies things up.
tldr: i can mute you basically a soft ban from sandiegocoin and you wont have your posts show up, your steem is unaffected, i will remove any flags to any posts I was regulating before, because I am now giving no second chances, if you spam #sandiegocoin you get muted by the main account @sandiegocoin and then you get no more posts on SAND and why should you? It is for Locals ONLY. Thank you!