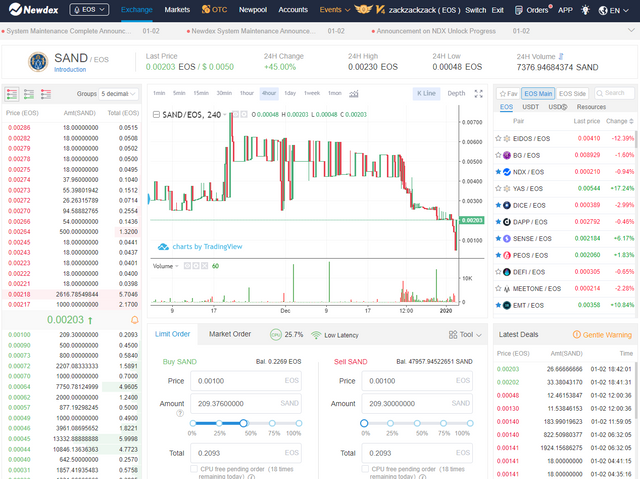 SAND on SALE on newdex! You can get it as low as 0.00217 EOS.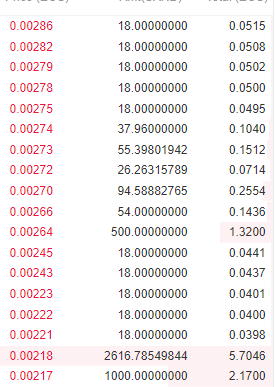 if you area San Diego Resident, i am planning to have SAND on Worbli so we can utilize the amazing features EDNA has talked about on their telegram: https://t.me/edna_life
Heres a quote about how we can use EOSIO EDNA to help wildlife and anti human trafficking using EOSIO Blockchain
| EDNA will give africa customs and borders agents point tests to quickly ascertain whether or not the children belong to the adults they come with or if the ivory ect is illegal, there are already people that collect the poop of the elephants rhinos ect, so we know the entire living lineage of these populations, if they try to transport these goods out of africa, we will know it is illegal, boom, they go to jail, also wildlife protection will be driving into villages in bright yellow trucks and primarily focusing on sequencing all the 15 year old girls in the villages, the sex traffickers won't know exactly who we sequenced, but they will know that we were there, then we have proof on the blockchain that this child came from this village at this time, so at the very least there is always hope the children can be returned
Taylor Flloyd here on EDNA_Life telegram explains how they can make hundreds of dollars per DNA sample and sell the same sample to as many researchers for an average of up to $70,000 USD per sample, allowing peopel to get paid in African Villages just to have DNA samples and tested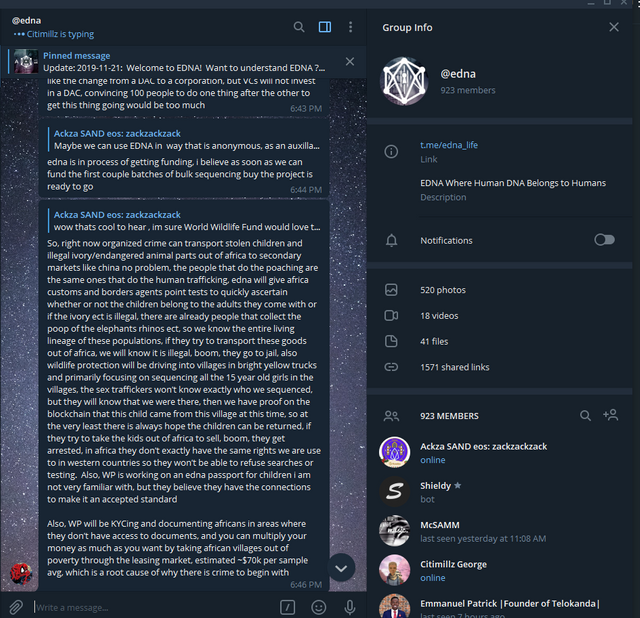 EDNA is allowing for a UBI system where African Villages can have these yellow trucks roll through and DNA sample everyone, and let people license their own DNA to science to get PAID. Eventually we can even hand out smartphones, SPACEX starlink can connect with using @mcsamm and we can utilize our @phonedata Telos DATA tokens and use @sesacash @yensesa to allow for vodafone and mobile carrier sim card codes for mobile data and sesacash for fiat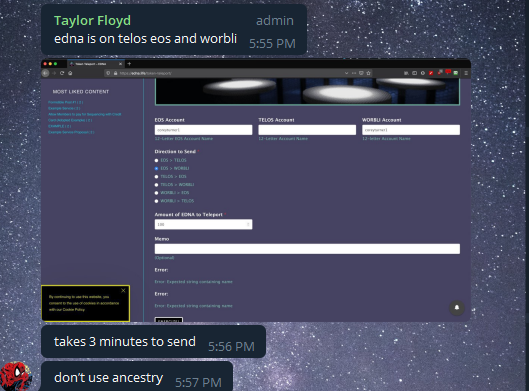 Apparently i shouldn't use Ancestry and, I will listen because I can probably OWN MY OWN DNA and if I use ancestry they will make $70,000 USD off of my DNA.
Maybe Ill have my parents use Ancestry and I will use EDNA when their kit comes out :D I was about to email Ancestry and see if I could work with them but i have a feeling EDNA has already done mroe than enough.
https://edna.life/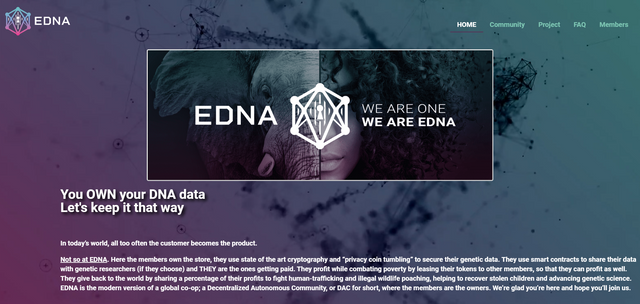 EDNA is now going to be promoted on SAND because San Diego has one of the largest Biotech industries in La jolla, where UC San Diego is.
https://www.sandiegouniontribune.com/business/biotech/sd-me-biotech-sandiego-20180302-story.html
In 2016, San Diego ranked third globally in biotech venture investment, with area companies raising $2.2 billion, according to a report by accounting firm EY. New England came in first, with $7.1 billion, followed by the San Francisco area with $4.8 billion raised. Behind San Diego was China; the UK New York State; Pennsylvania/Delaware Valley, and New Jersey. Los Angeles didn't make the list.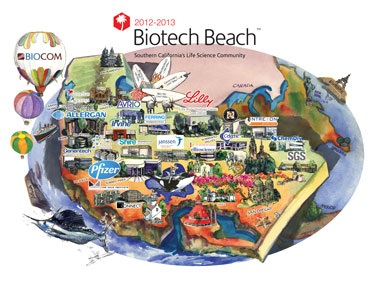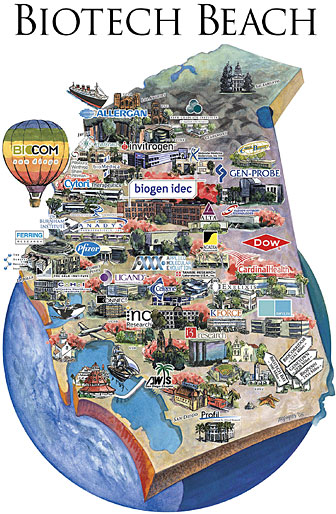 Wow there are so many Bio tech companies here in San Diego that they have artists creating stylized maps of all the companies in this region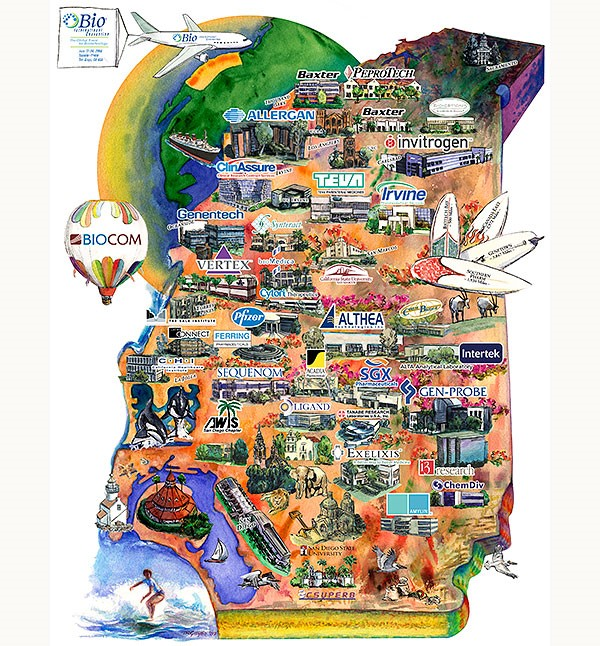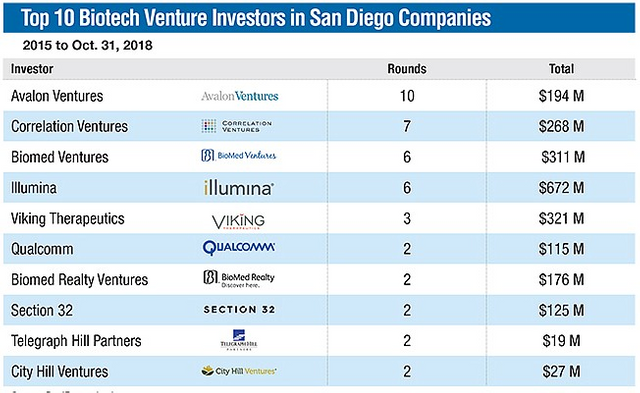 An Old BIOCOM Trade Group Poster from summer 2019, and I read in that article above, that Biocom seems to be the big trade group player and they make these cartoon maps, I feel they are the place to be, they just organize the industry itself, very meta, no risk of having a failing business when you just hang around the businesses and organize trade shows :D I love this company name BIOCOM sounds like teh company in Jurassic Park or Jurassic World that steals teh T rex and takes it to.... SAN DIEGO.... INGEN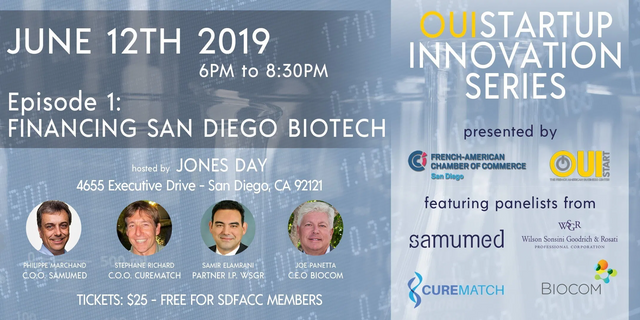 These people are basically this fake company from Jurassic Park Universe: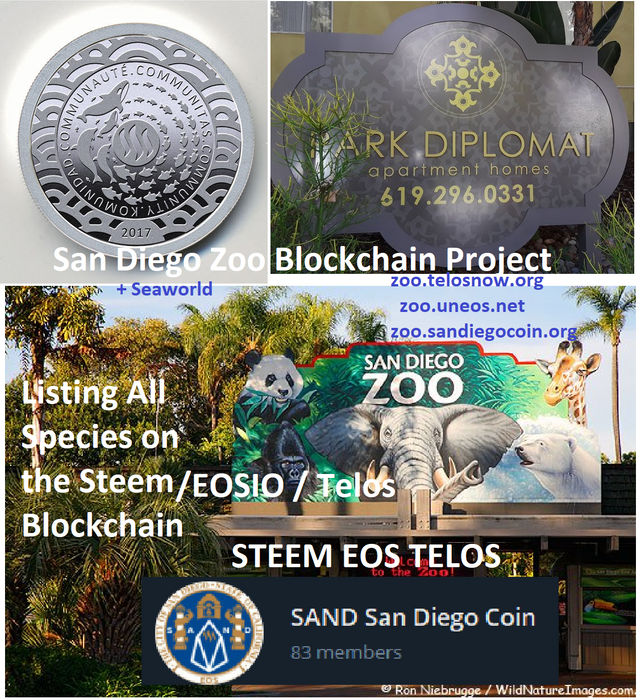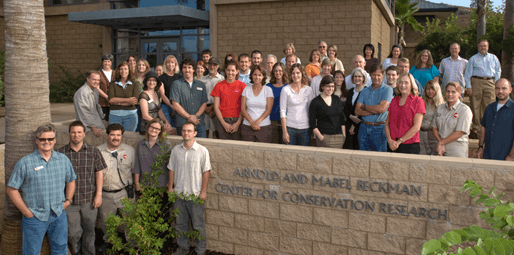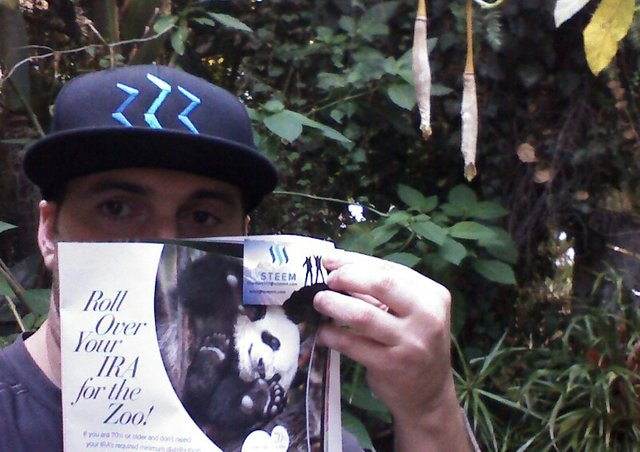 EDNA could work well as a savings account for San Diego Zoo Donators, they are already advertising an IRA Roll Over for letting the zoo manage your retirement fund here in San Diego :D Imagine, EDNA used as a wallet for helping various animal species, stake your EDNA for the San diego Zoo Blockchain network and help save specific species :) SOme people will see one species needs help and will go support that species directly lol, EDNA + San DIego Zoo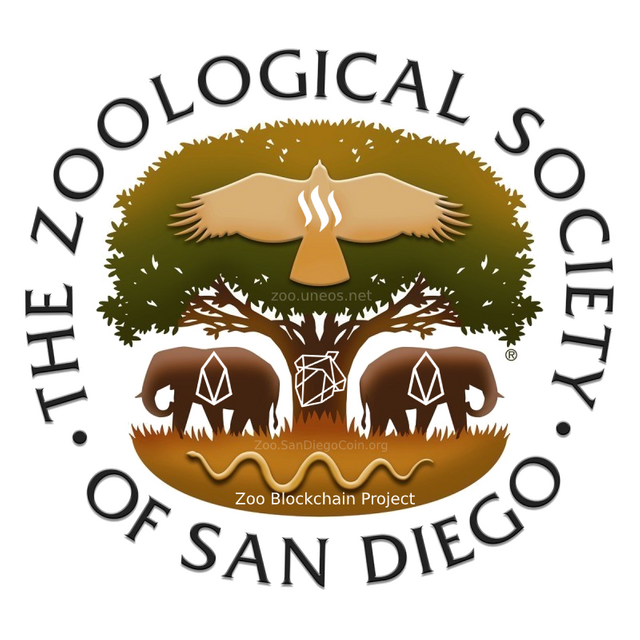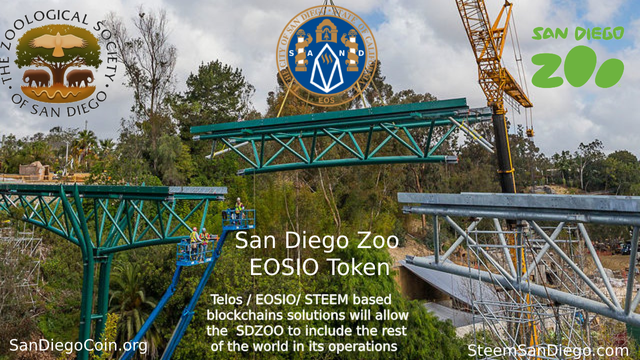 So come to the discord or telegram https://sandiegocoin.org all info is here
And for NON SAN DIEGO people I have a TELEGRAM FOR YOU to earn STEEMP on EOS https://t.me/steemoneos
I will have a website soon for EOS/Telos STEEMP and what it can do on an app with free telos accounts and eosio smart contracts with the volume of eos. I applied for an EOSIO VC Grant and Im hoping EOS STEEMP and Steem Engine with Eonwarped and Someguy123 can have their Nitrous and Scotbota nd Privex Gateway funded with this money if I get it. I just see a big chance for all of steem to be able to send steemp to steem engine privex.io gateway and have EOS STEEMP with a reward pool that uses advertising revenue sharing to BUY Steem and make EOS Steemp off the market and actually PAy users an ad revenue sharing profit from posting etc. @telokanda style