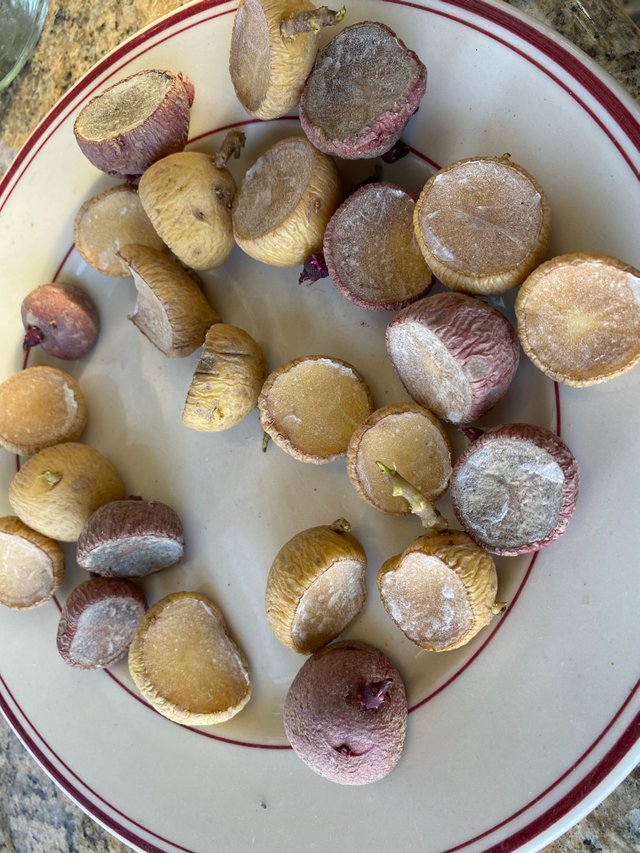 Lockdown is at this point actually a good thing for me. I don't have lots of people coming over and I am not going anywhere. My back is way better than it was the past few weeks, and I am getting projects in the garden done.
Today, I planted a bunch of potatoes ( which required all kinds of prep to get it done)
Also peeped a place for sweet potatoes. Going in tomorrow. Trimmed grapes- high time. And more...

8531