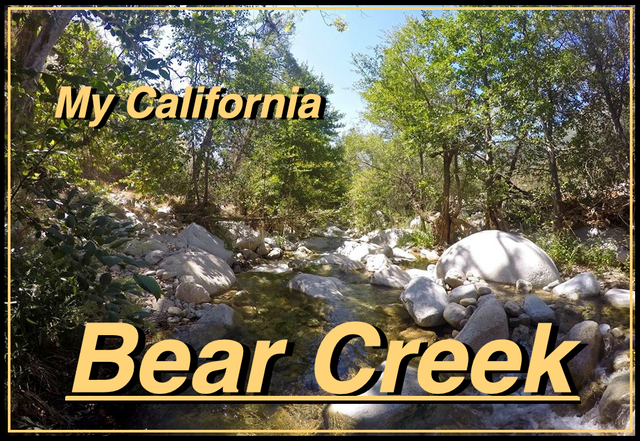 For this weeks Show Us Your California contest by @socalsteemit I head up into the San Bernardino mountains with some friends for a fun hike along...
Bear Creek!!

I met up with a few friends and headed up highway 38 into the San Bernardino mountains. We drove up through Angeles Oaks, then dropped down to the Santa Ana river at Seven Oaks, and then made our way down the dirt road to Bear creek. The last little bit of the road was pretty rough, but we had 4 wheel drive so we made it to the parking area without any major issues. From there we hiked up the canyon for a couple miles stopping here and there to try fishing the little pools for trout and to checkout some of the nice swimming holes!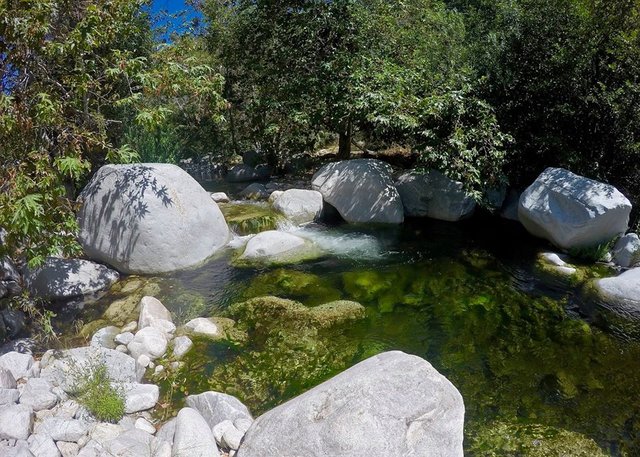 Pools in Bear Creek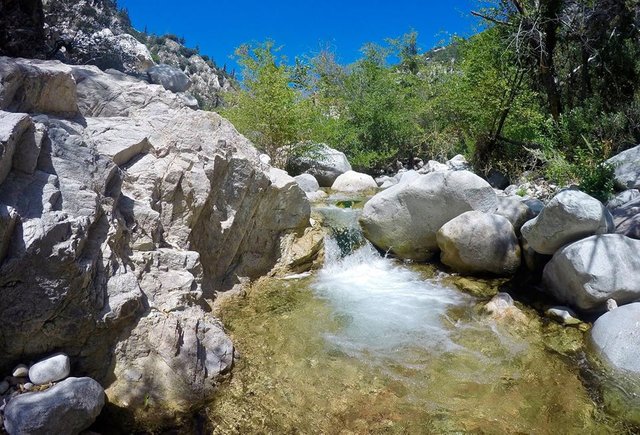 Making our way up the creek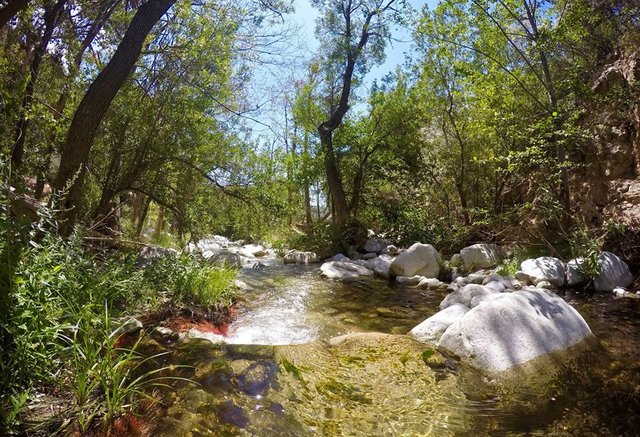 The beautiful scenery of Bear Creek

We caught a few trout, had fun swimming in lots of nice pools, and even found some cool underwater caves to swim through! All and all it was an awesome day to be out in the mountains!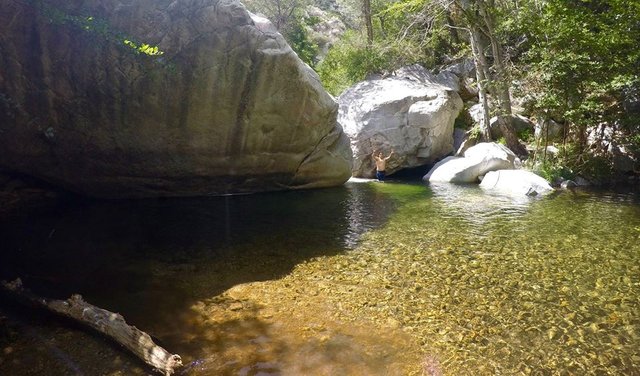 Enjoying a nice swimming hole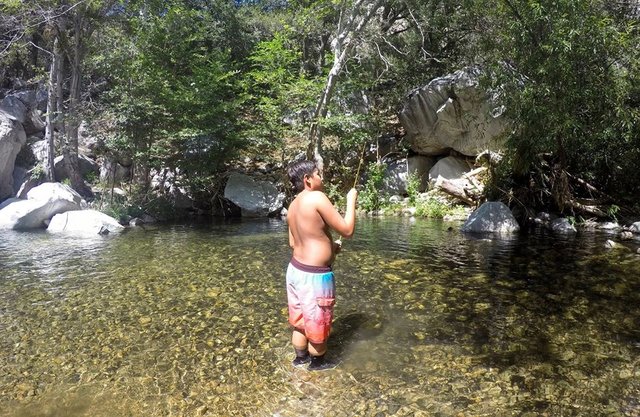 One of my buddies kids trying some fishing

Videos
Until next time...
I hope you have enjoyed this glimpse into
My California!!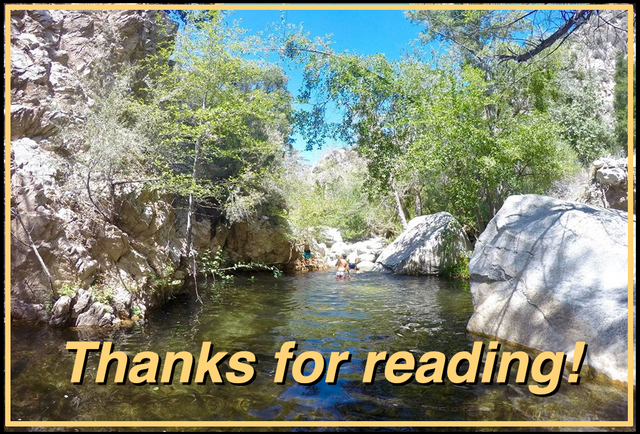 all photos by @derekrichardson

https://www.californiamountainadventure.com
Contact me on Discord

#SoCalSteemit is building and supporting the Steemit community of Southern California. If you are from SoCal and are into creating quality content here on Steemit, we'd love for you to follow us @SoCalSteemit and join our group on Discord



Animation By @zord189