I bet this was a fake story and no one was killed, just a threat to scare me
THREAT ON MY LIFE from ROGUE
@CIA hahahahaha they have THUGS working for them
They read eveyrthing i write and get so mad they try to scare me hahaha
they know I know from Secrets of War, the Mossad and otehr agencies kill peopel via HITA ND RUNS
like the guy who built that big space cannon for saddam lol
well he had it comin he shoulda listened to the israelis bro lol
but me? No mossad has approached me whatsoever. Im friends with them and met them in Ecuador had Israeli food with my hands the delicious egga nd bread stuff, that was dope, we were liek family because americans and israelis were like lookin out for each otehr abroad and it was fun
so just know I respect Israel but I know Mossad AND cia are BOTH rogue and behind 911 I know about AMDOCS YOU LITTLE SHITS lol
i just watched death of stalin and im feelin like that one guy as he gets ontop of stalins son and says "I KNOW ABOUT THE HOCKET TEAM" because he crashed a plane with them and they died and he tried to replace them so stalin didnt know lol
https://medium.com/@pawel.k.pomorski/sverdlovsk-plane-crash-or-how-to-manage-hockey-club-in-soviet-era-f50d65ddc81c
https://medium.com/@pawel.k.pomorski/sverdlovsk-plane-crash-or-how-to-manage-hockey-club-in-soviet-era-f50d65ddc81c
#bitcoin & #steem will NEVER shut down! WE ARE SECRET CONSERVATIVE BASE=MULTI #blockchains we are BATTLE TESTED so ANYONE trying to silence us will be CAUGHT on CHAIN! well NEVER stop posting!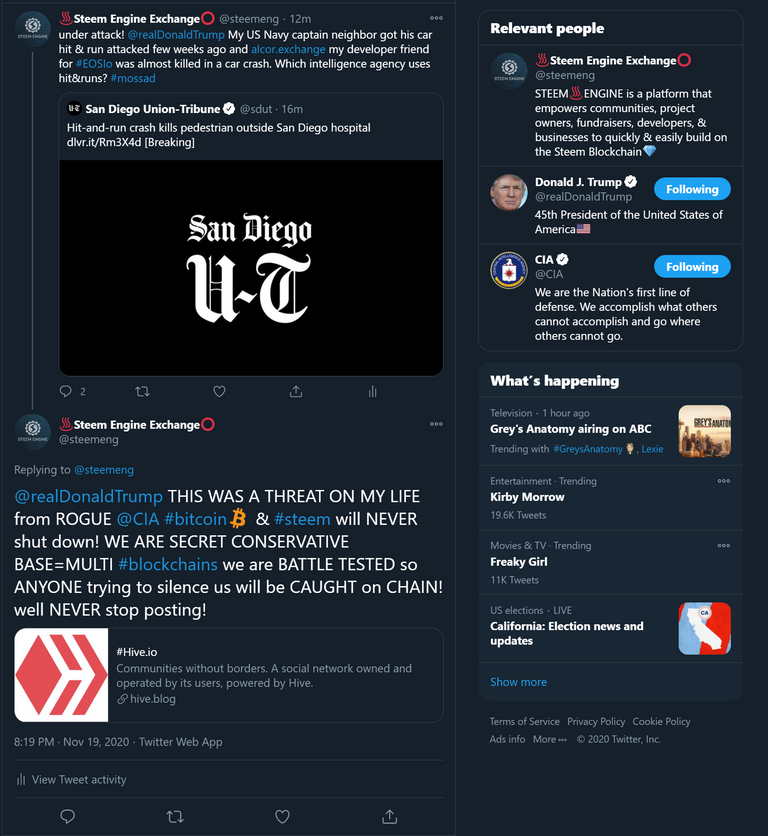 YOURE NOT EVEN A PERSON
YOUR A TESTICLE!
catch me on golos with edward snowden interview and julian assanges ghost!