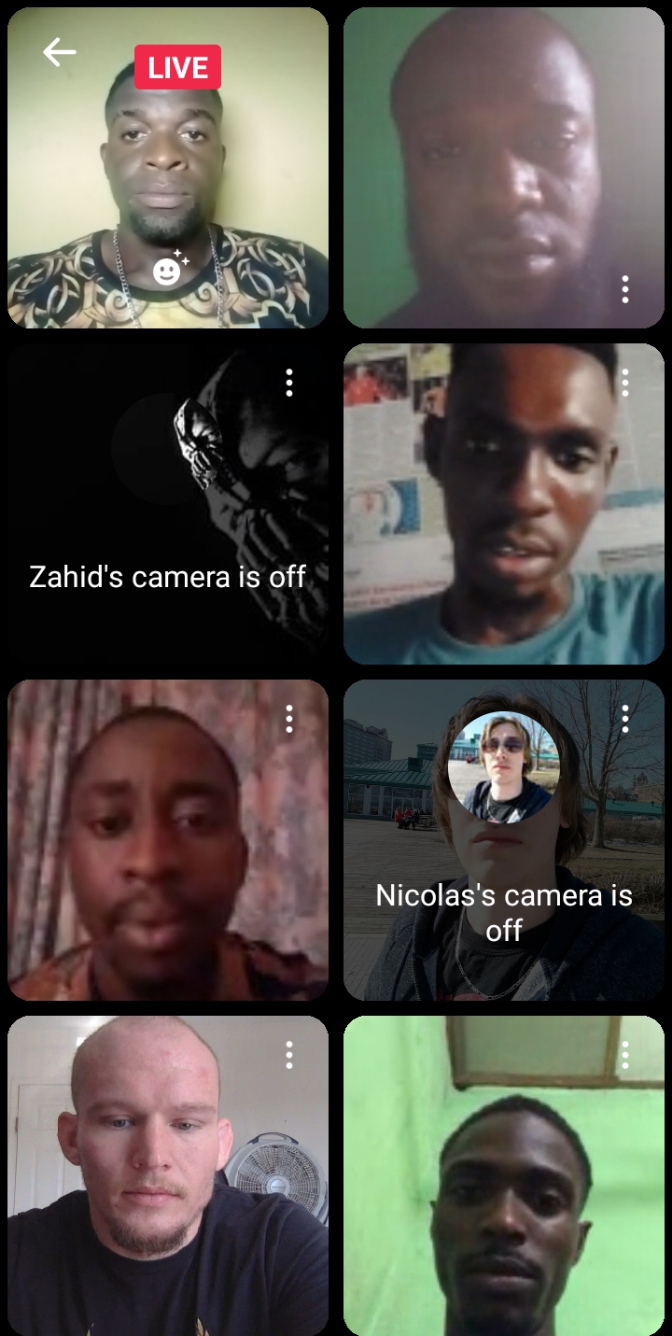 Earlier today I was Live on the @challengedac Community Facebook group video call with my team mates and the Community members discussing on necessary steps to take to ensure that the world's number one Challenge application turns to a household name in less than no time.
The group video call which was attended by the founder of the ChallengeEOS application project @anderson91 also had @willspatrick and Community members on live with us. Every member who joined the video call will be rewarded with 7000 $CHL tokens which will be rewarded on the ChallengeEOS application.
Here is the link to join the challenge and get rewarded if you attended the Live event.
https://web.challengedapp.io/challenge/6169acbda26f61001ca2f003
If you are yet to download the application, do so by clicking on the link below:
Download here:)
For Android Version:
https://play.google.com/store/apps/details?id=challengedac.com.challenge_dac_app
iOS Version: https://apps.apple.com/us/app/challengeeos/id1478759780
Join my 100,000 $CHL challenge using this link: 💲💵💲💵
https://web.challengedapp.io/challenge/615f4a6fa26f61001ca1f7cd
Join us next week for another edition of our weekly Facebook group video call by 4pm GMT every Fridays.
ChallengeEOS application is a EOSIO Blockchain based application which can be used to set up challenges which receivers are rewarded in cryptocurrency. You can also use it complete challenges set up by challenge senders and you will earn yourself free Crypto for doing that. The app supports tokens like EOS, VIG, CHL, DAPP, SAND, SENSE etc and will be deployed on the Telos Blockchain soon. The @challengedac headquarters is located in San Diego, California.
This very challenge application has a native token used to vote for the best challenges to stay on top of the challenge feed and also it can be used to create challenges on the application. Buy and HODL $CHL token via Newdex using the link provided below.
https://dapp.newdex.io/trade/challengedac-chl-eos?tab=buy
$CHL is available on CoinGecko.
To join next week's edition of the weekly group video call, follow the official ChallengeDAC Facebook page:
https://facebook.com/Challenge_DAC