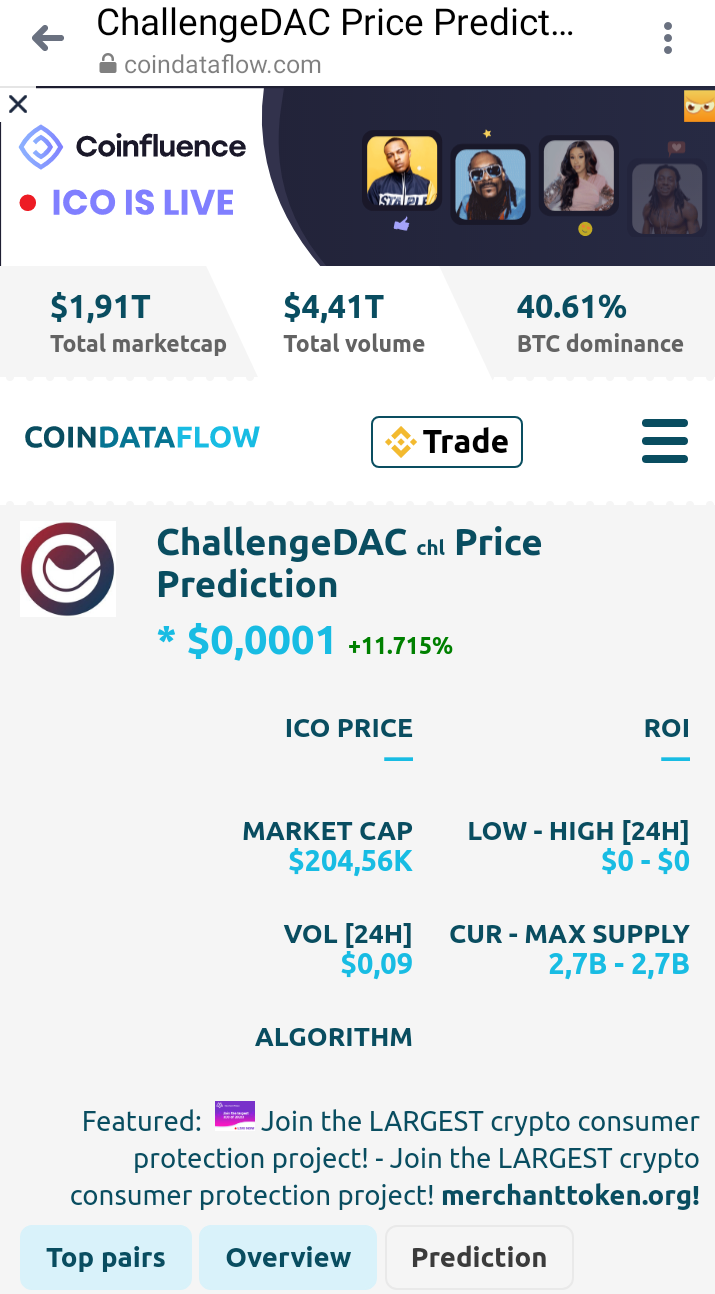 COIN DATA FLOW STAT
The native token of the ChallengeEOS decentralized application CHL is becoming more popular as the day goes by. Just recently, two coin tracking websites coindataflow and digitalcoinprice have added the coin on their websites and are now reporting the coin statisitics. If you are a holder of CHL, the good news is that the coin can now be tracked on coin data flow and digital coin price sites. As at the time of writing this article, $CHL is trading at $0.0001 on coindataflow and $0.00006 on digitalcoinprice.
The coin has a potential use-cases which are that it can be used to set up Geo or task challenges on the application, and it can also be used to vote the best challenges to stay on top of the challenge feed on the app.
Crypto investors should take advantage of this coin that belongs to the number one challenge application in the world.
If you are yet to own the application click on the links provided below to download the app and start sending or receiving cryptocurrency based challenges.
Download the ChallengeEOS App here:
Android Version:
https://play.google.com/store/apps/details?id=challengedac.com.challenge_dac_app
iOS Version:
https://apps.apple.com/us/app/challengeeos/id1478759780
Join Challengedac Telegram here:
https://t.me/Challenge_DAC
You can track the coin's price via this websites:
https://coindataflow.com/en/prediction/challengedac
https://digitalcoinprice.com/forecast/challengedac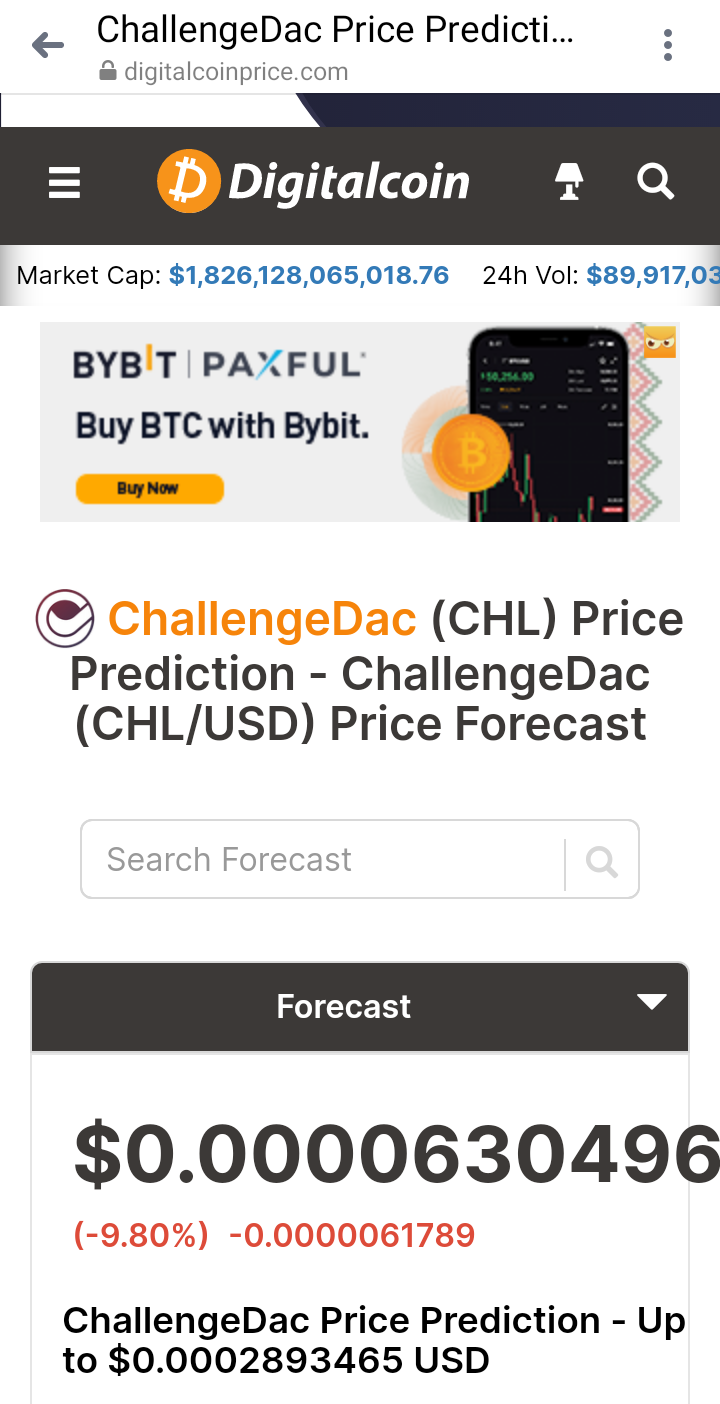 DIGITAL COIN PRICE STAT
ChallengeEOS application is built on the EOSIO Blockchain and will also soon be deployed on the Telos Blockchain. The app supports series of EOS Blockchain based tokens. The official @challengedac headquarters is located at San Diego, California.
Read more about the dapp on the @challengedac official website:
https://challengedapp.io