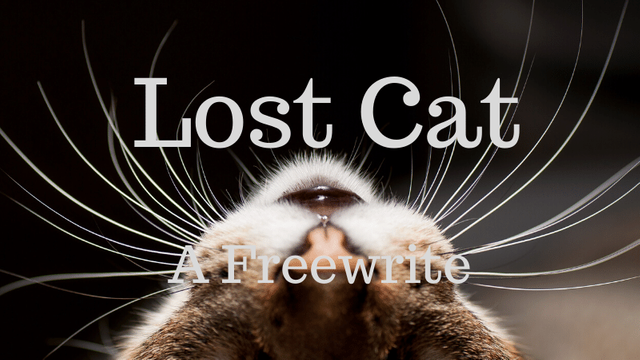 Cats are lost creatures. We all know that just by looking at them. It is clear that thy have powers over humans that nobody quite understands. But they know how to bend the will of humans that otherwise might be knowing what they want in their lives. But the cat tells them what to do, and they jump. Yes, there is science that tells us about their power over rodents and how that impacts people as well - not just the pregnant ladies.
But still, they are lost. We know that when their spaceship landed and they all went out to discover what is up with this planet - a few didn't make it back before they went back to wherever they came from. Us humans are still to primitive to know what all is out there. But we have those that stayed behind and were probably only lowly footsoldiers at the time of the landing - otherwise, the ship would have waited for them to come back - but now, they are kings and queens and are running the households they decided to impose their visitations upon. People jump and fulfill their every wish. Being their lowly food soldiers.
Well, if they aren't lost, then they were brought here on purpose to rule over the inhabitants of the land. to keep an eye on them and report back to the motherland. All the time people think that their sweet pets are sleeping they actually are sending messages back - telepathy is real, my friends. And you are being watched.
Find the Daily Freewrite Prompt on my Profile