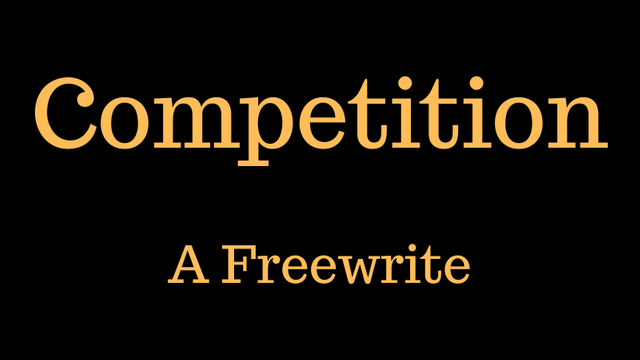 There is no competition We are all the same. Right? hahaha. So wrong. Everything seems to be a competition - at least in the Us. And there is always the self-praise and saying - look at me. I am the best!!
Having grown up in a culture where that kind of behavior is considered rude and not worthy - whatever that means. Not worthy of what? Doing? Being acknowledged? Or being a worthy person?
I would think that most kids drink it in - I am not worthy, I am not worthy!
You have to imagine this as a scene in Wayne's world and put the right intonation into it.
So, in my country, kids were indoctrinated with the knowledge that you are not worthy. As my Chinese friend put it - we are told we are shit - until we have proven otherwise.
In the Us - at least from what I can see - people think that they are otherwise - until maybe proven shit? But mostly not. Just worthy.
And I do think that everyone is worthy and have raised my kids with a lot of love. Everyone is worthy of love.
But then, we have to bring on the skills - at least somewhen down the line and start caring for each other.
Again, many cultures have the idea that community matters and sometimes, we have to step back and do for community even though we don't want to
And that can backfire on those that are the doers when they find that they are surrounded by worthies - who don't know that we need to do to be worthy.
And what I really meant to say is that nature is not, as so many believe, survival of the fittest, but an intrinsic network of great cooperation to help each other - or someone from the species - to survive and thrive.
Well, that turned into a nice little rant 🤪
Join the freewrite! Daily Prompt on my profile. Make sure to post through the Freewrite community for extra upvotes 👍