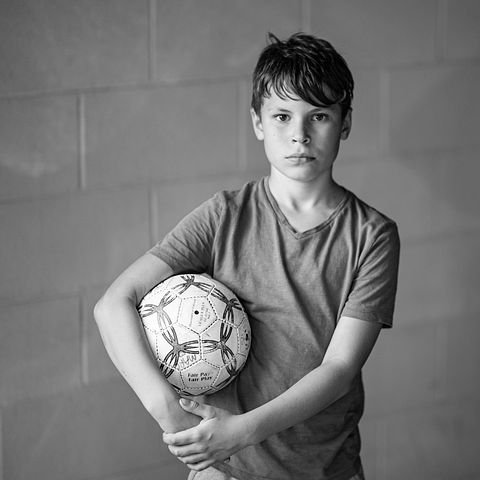 Photo Source(https://pixabay.com/photos/soccer-football-young-boy-game-4622226/)
You 've got to believe in yourself Phil. Your hard work is sure to pay up someday, you don't have to feel dejected, okay? Mrs Halton Said.
Mum, I just can't get into the team no matter how hard I try. I think Fross the bully was right. I can't amount to any good, Phil said.
His mum looked at the mirror which he sat facing and saw he had tears in his eyes.
Come on Phil! Stop crying already.
She moved closer to him and placed her hands on his cheeks to wipe off the tears.
Remember what your Dad said when he was about leaving for the war? She asked.
Phil nodded his yes.
Good. He said never to give up. Unfortunately he never made it back but i believe he won't want to see you succumb to trials if he was here. So pick up yourself baby, and show them who 's boss! His Mum said.
Congratulations on making it into the school's soccer team Phil, Mr Harry said. Today's game would be different from others. Then you had only your team mates around but today, its a whole new ground, a stadium and there will be lots of spectators boy. So show them what stuff you are made of! Mr Harry tapped him on the back and walked out of the dressing room.
Phil looked out the window and saw his Mum sitting among the spectators. She was putting on his Dad's favourite jersey of his team. He smiled and bent down to lace his boots.