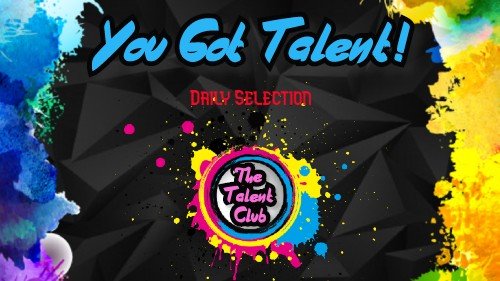 Every day we will select and publish the best author and his work, selected among the different authors manually curated daily by The Talent Club.
   With each of these authors selected daily, we will do a monthly raffle among the thirty best authors of the month, giving the lucky person an extra 10 HIVE prize.
   Our purpose is none other than to continue highlighting and remunerating talent on the platform, regardless of whether you belong to the club or not.
Daily featured author
   Congratulations for your work. You've been already upvoted by the club and you have now a ticket for the monthly raffle:
Our opinion about your article
   The big day arrives when the curtain opens and the performance begins, in this case, of ballet and contemporary dance. But, before this, there is everything that must be organized the day before and that is precisely what our author tells us today, a dancer who is preparing everything for her great show.
   She sings and dances while she arranges everything; she suddenly she stops and rechecks: she wants to be sure that everything turns out perfect. After reading her emotion, which is contagious, we are sure that tomorrow she will have a great day and her performance will be a success.
Monthly featured authors list
1st - Miguelmederico, 2nd - Cmplxty, 3rd - none, 4th - Gigi8, 5th - Rosana6, 6th - Abis28
7th - none, 8th - Shirahosi, 9th - Cetb2008, 10th - Mogollono1862, 11th - Constgaladriel, 12th -
13th - , 14th - , 15th - , 16th - , 17th - , 18th -
19th - , 20th - , 21st - , 22nd - , 23rd - , 24th -
25th - , 26th - , 27th - , 28th - , 29th - , 30th -
31st -
---
   Visit us on our Discord server!
---