Vet tells owner they have seen four similar cases in just the past three days.
ZELDA the DOG got so HIGH just from a walk because of all the METH on the GROUND in HILLCREST San Diego, the GAY neighborhood the gays took over after I was born... and they just flooded this place with meth for their sex rituals ... who will put an end to this shit? Now the gay meth addicts who allow all the homeless (the rejects of the gay society) to just kill dogs ? wow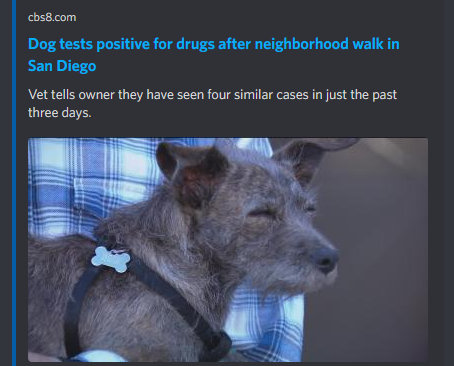 https://www.cbs8.com/article/news/local/dog-tests-positive-for-drugs-after-neighborhood-walk-san-diego/509-8f4a5d4a-dd72-4b69-82fb-145aec90d734
I see the gay rejects, men and women, gays trans and lesbians all walking around liek zombies like they got kicked out of some boyfriend/girlfriends house to walk the streets of the gay hell high on meth forever
This area needs serious Federal cleanup
time to start arresting the gay drug dealers in hillcrest or all the dogs and pets will be poisoned by all the godamn meth on the actual street
walking around here I have 100% seen meth pipes and BAGS of meth just LAYING on the ground like its given away for free pretty much
Roger Dunn's 3-year-old dog Zelda goes on walks up to six miles long each day. Sunday's walk around Hillcrest was nothing out of the ordinary but how she acted afterwards was.
"She began moving her leg erratically and it got more and more complicated," he said. "She became very frightened,"
He rushed her to the vet and soon found out what was wrong.
"They screened her urine because they suspected she had some sort of drug effect," Dunn said. "They found methamphetamine and amphetamine two separate things,"
Zelda was put on an IV with a sedative for more than 36 hours. She will soon be checked for liver damage. Dunn posted to the Nextdoor App to warn his neighbors.
"Several people have replied their dogs have had a similar event happen so there's reason for concern," he said.
Its time the Gay Community take some responsibility for their gay neighborhood that THEY do meth in. They get the meth from Mexican cartels who freely distribute their meth and fentnyl here. Now the Dogs cant even go on a walk without absorbing meth
This is also a hospital zone with 3 big hospitals and medical centers, and doctors offices, and they tolerate this shit?
Cleanup your Meth problem gay elite of hillcrest san diego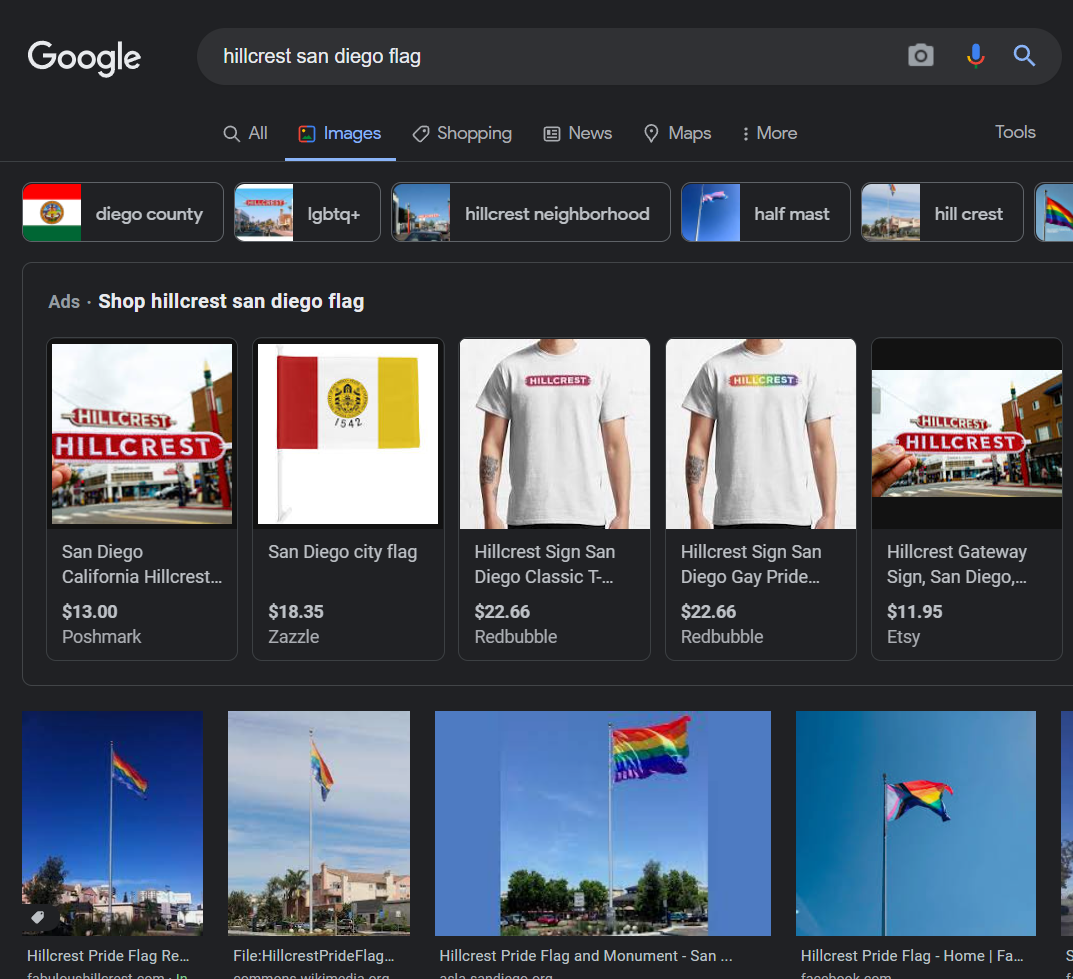 When I was born and raised here, it wasnt so gay or druggy, then the gays moved in and just ruined it all. Sure they initially made it all nice, new architecture lower crime but then the crime went WAY up and the gay people just fuck around and party and do drugs and support the local drug economy like sodom and gomora
we need an earthquake great reset here for sure. maybe a mud flood