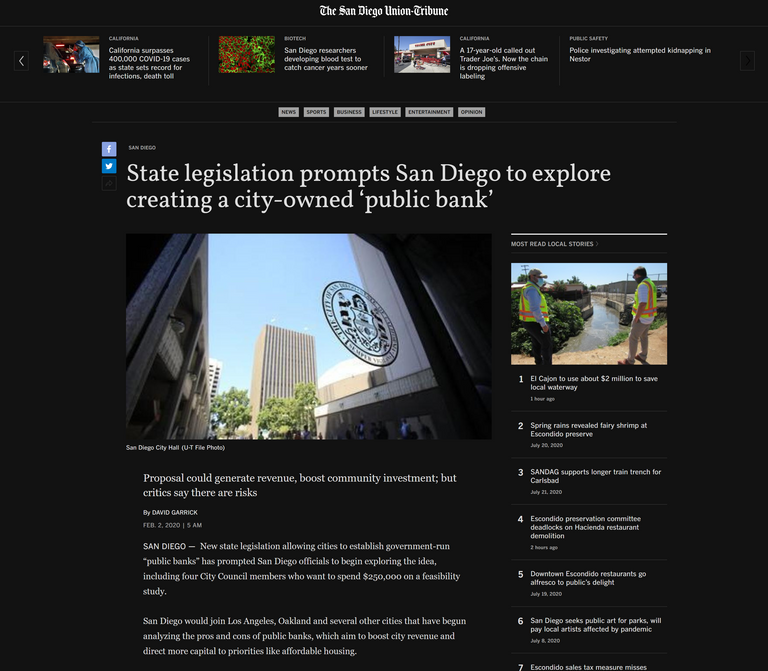 Help me get ATTENTION for publicbanksd which i promoted in real life at city hall before the law passed! Lets ensure we get this money into the telos blockchain where we can then vote on how we spend it together
NO LONGER will we be TOLD what to spend our PUBLIC funds on
WE WILL VOTE and do it ONLINE with TELOS governance and VOICE.com for the ID system with our OWN human to Human verification based system to re enforce the Voice system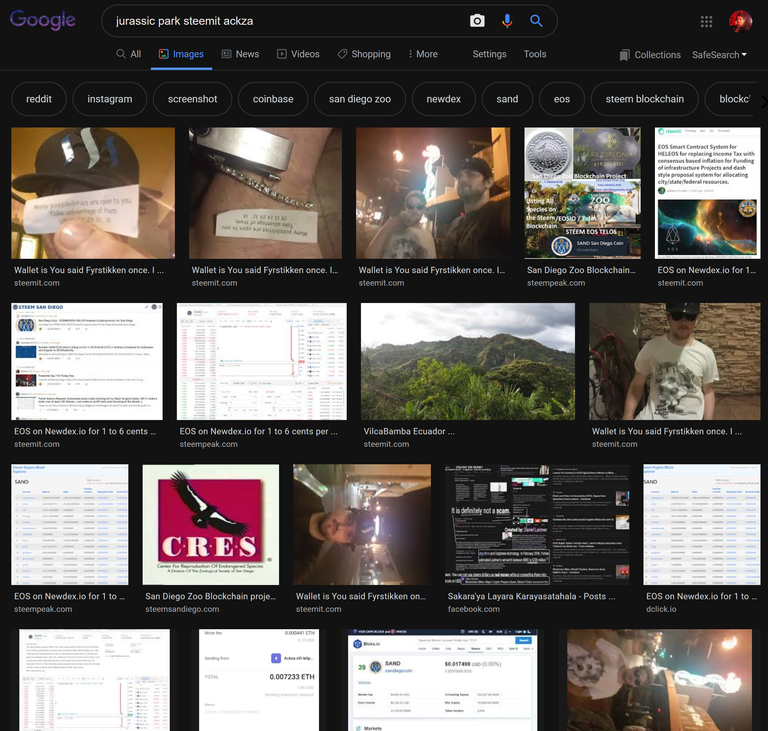 We WILL develop san diego for a San Diego Zoo Expansion and preserve any valuable natural ecosystems BUT we will NOT worship nature as thats a religious thing. We will however promote ecological presevratyion BETTER than anyone else could hope to with capitalism for the 21st century that helps everyone and is a 360 win!
we will FUND A TELOS WORKER PROPOSAL SYSTEM with our $100M a year budget and THIS is the ONLY fair way to allocate the funds
We will NOT allow the normal state politicians or "experts" tell us what to do with this money. We will use the MOST CUTTING EDGE TECH and not some sort of clone of the dakota public bank
no we will use technology....which is what california has.......IT and media.....social media
Kylie Jenner would be happy to upload her selfies and stories to a PUBLIC ACCESS state of California project to use the power of her instagram visuals to promote economic inner city wit public art studios, and sustainable projects out in Joshua Tree, IT training for minorities with a free Kanye Zoom chat to inspire a Shark Tank fTV show or young inner city children all over zoom/discord
Join Us! We hold casual public meetings on the first Monday of each month at The Original 40 Brewing Company in North Park, 3117 University Ave. at 6:30pm.
Find us on twitter- @PublicBankSD and on facebook.com/PublicBankSD. Email- publicbanksd@gmail.com.
After the historic passage of the California Public Banking Act (AB 857) the movement for public banks has been taken up by the economic justice leaders on the San Diego City Council- Councilmembers Campbell, Ward, Montgomery, and Gomez all support the investment in a business plan that will allow the city to apply for an in-house banking charter. Councilmember Bry will allow the motion to be heard in her City Budget Committee on 3/11/20 at 9am.
https://californiapublicbankingalliance.org/
https://www.sandiegouniontribune.com/communities/san-diego/story/2020-02-02/state-legislation-prompts-san-diego-to-explore-creating-a-city-owned-public-bank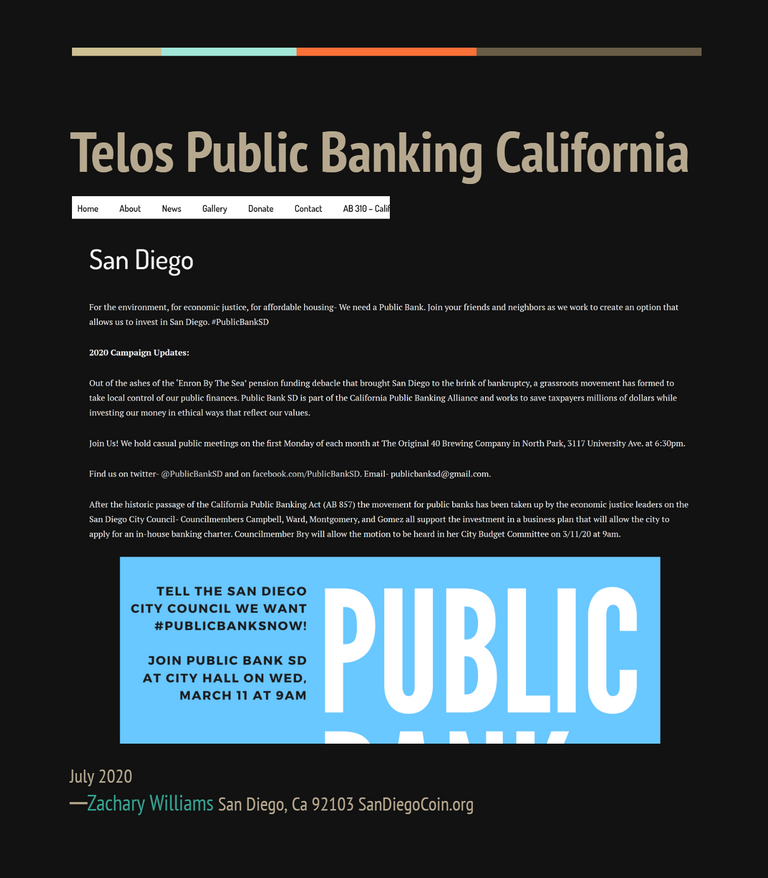 New Telos Proposal Coming Soon!
Come Chat Here http://EOSCalifornia.org for a PUBLIC state owned DPOS blockchain network of chains run by city and county residents and witness and BP nodes distributed and managed from Sacramento where a google of sorts a sac campus will rise up, to airdrop CALIFORNIAS GOLD over a PBS style Public easy access blockchain network for all