San Diego Web Cam | Cabrillo National Monument (W)
1 watching now•Started streaming 5 hours ago
15
0
SHARE
SAVE
San Diego Web Cam
8.63K subscribers
Please click JOIN and become a San Diego Web Cam Supporter. Your 99/cents/month will help us to upgrade & expand our cameras and fund ongoing operations. THANK YOU!
JOIN: https://www.youtube.com/channel/UC88Q...
Located at Cabrillo National Monument in San Diego, California, this webcam features a live streaming view the Pacific Ocean - a great camera to watch the sunset from.
The live camera presented with NOAA Weather Radio for San Diego County. VHF16 & 22A marine radio available on Shelter Island, Harbor Island and the other Cabrillo cams. Ability to change audio coming soon!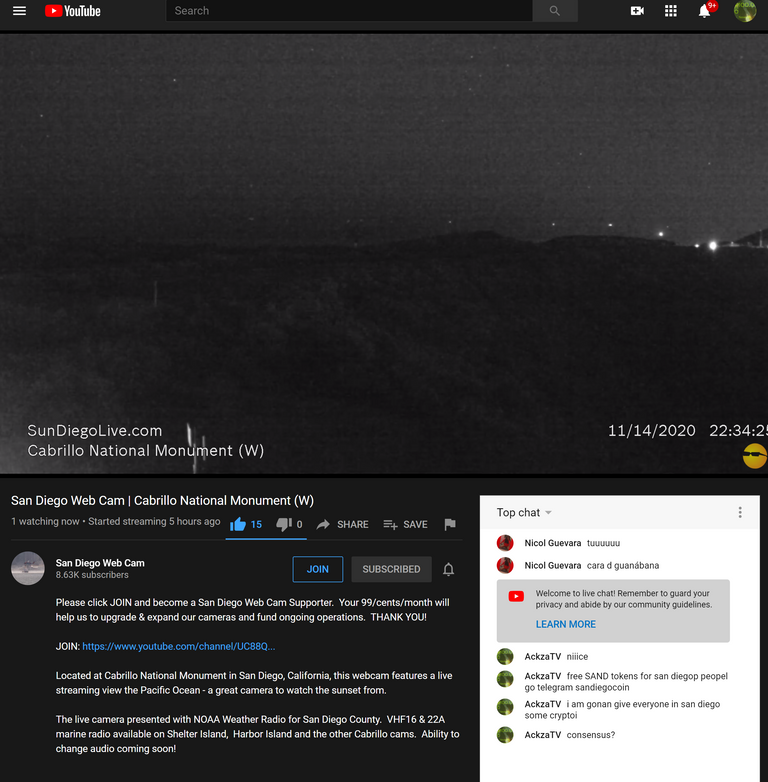 San Diego WebCam
San Diego Cam
San Diego Live
San Diego Live Cam
https://t.me/telokanda telokanda weather telegram
https://t.me/sandiegocoin telegram