This week's ChallengeEOS Team AMA which is normally hosted by myself and the @challengedac C.E.O @anderson91 is going to hold today which is Friday instead of the actual Saturdays since the ChallengeEOS Boss is not going to be chanced by tomorrow. Join the Live Stream by 5pm GMT today.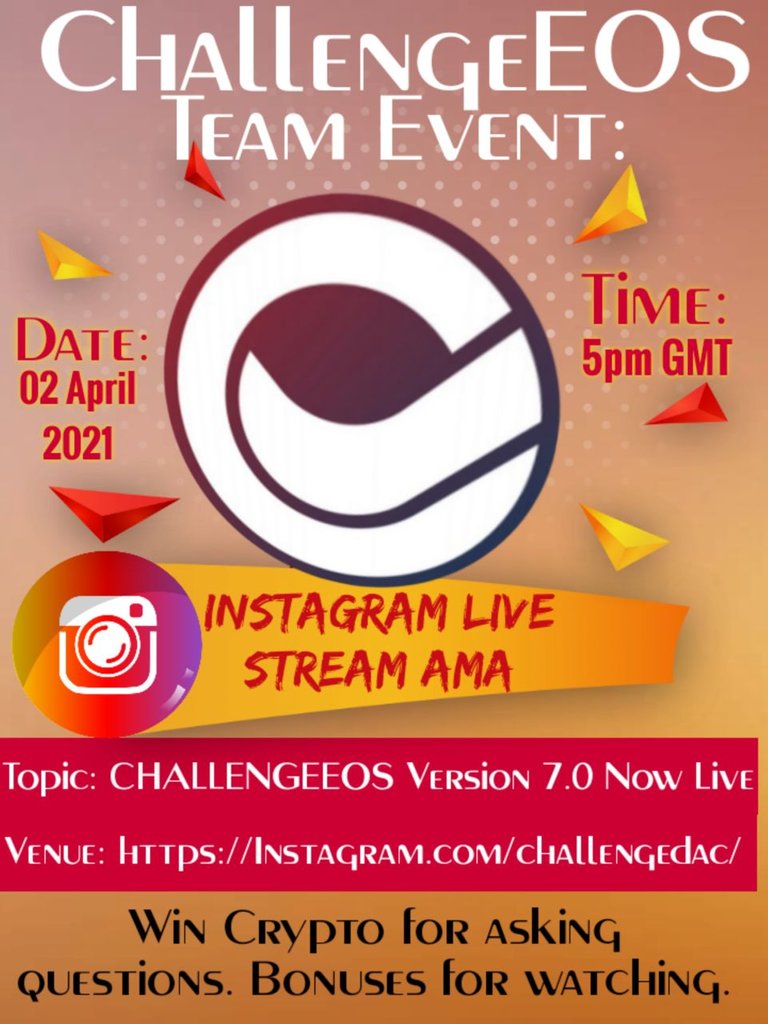 Follow their official Instagram account to join the Stream https://Instagram.com/challengedac/
Also follow me on Instagram https://Instagram.com/officialcitimillz/
So we will be giving out free $CHL tokens to those who attend and those who ask questions concerning the app. The ChallengeEOS App is a Geo-specific and task challenge app based on the EOSIO Blockchain that allows users to create or receive crypto-based challenges. The @challengedac headquarters is located in San Diego, California.
Download ChallengeEOS version 7.0 :)
Android Version: https://play.google.com/store/apps/details?id=challengedac.com.challenge_dac_app
iOS Version: https://apps.apple.com/us/app/challengeeos/id1478759780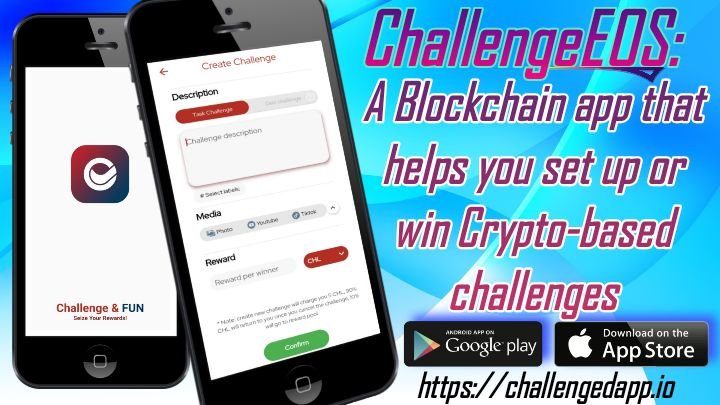 Buy CHL via @newdex-io:
https://newdex.io/trade/challengedac-chl-eos
Join @challengedac Official Discord server here: https://discord.gg/hDeVsxcH
Telegram group:https://t.me/Challenge_DAC
Instagram:https://Instagram.com/challengedac/
Read more about the App here https://challengedapp.io