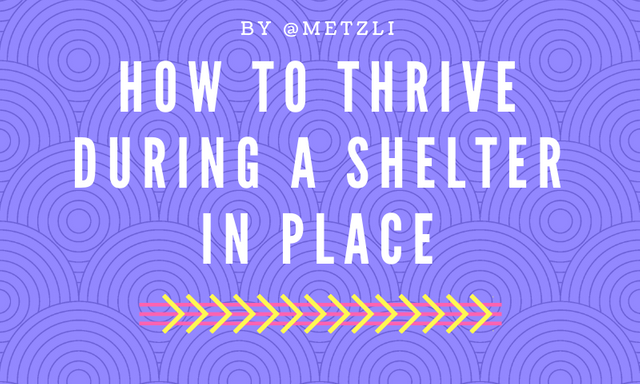 There are lots of truths out there, but one of them is that staying home is the safest option for us at the moment.
Here are some examples of how I am staying sane, and thriving during this shelter-in-place:
I let go of my kids' bedtime schedule
They still have to brush their teeth before bed, but it matters not what time they go to bed.
We are staying home and have nowhere to go, so who cares if they "stay up all night" doing xyz?
Some parents are really trying to fight "normalcy" but its not "normal" to get their sunshine from a porch or from a window, so let them "party" kid style.
Remember the one time you stayed up all night when you were a kid? Didn't you feel so cool? Let them feel cool.
I let go of bedtime, and my kids love it. Make sure they still get plenty of sleep by letting them sleep until they wake up. Ahhhh, lots of sleep, that's beautiful.
I remind myself not to read the news
If coronavirus suddenly dies and everyone is allowed to go back to normal life, you WILL hear about it.
Reading about how everything is going to shit is not going to change anything, except your mood, into a crappy one.
Do you have enough food, and supplies to stay home? If yes, let go of the news. If no, pay a little attention, plan your next trip to the store and get on with your life.
Social media sucks too. Getting sucked into conspiracy theories that offer fear but no solutions are NOT the solution.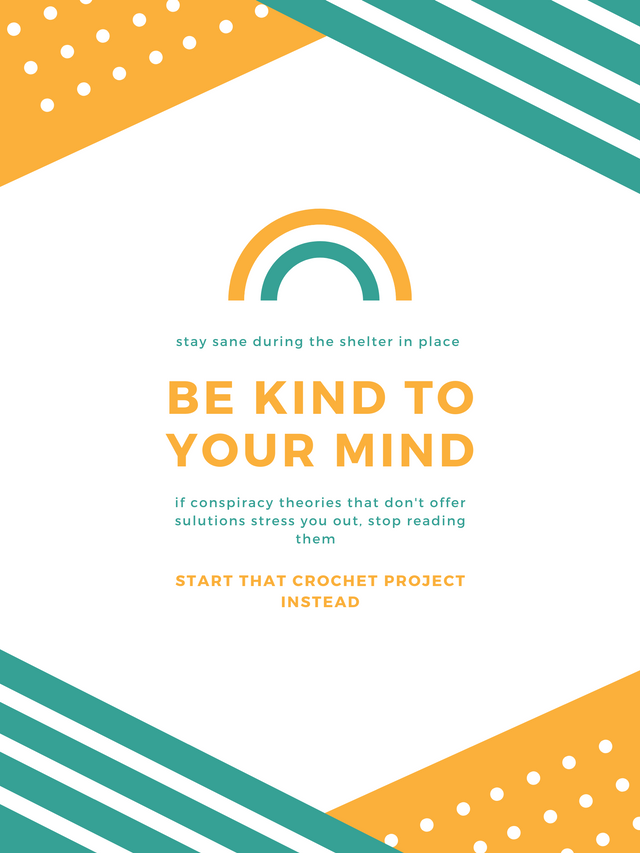 Read a book
Blogs (especially on the hives blockchain, yeah) are cool, and so are articles. Reading a book though, that is gold.
Sit by a sunny window, get some water with ice, and read the day away.
Organize your underwear drawer
Or turn that junk drawer into a utility drawer, or clean out your paperwork, or delete old photos, or wash your washer and dryer.
Get dressed up for dinner
Put on a fancy dress and do your make up and have yourself a dinner party. Play pretend, it is good for you and fun.
Start that Book!
We are all writers here. Write your ebook or your fiction book (or your fiction ebook). Dust off that sewing machine, finish that crochet project, bind that notebook, start a diary.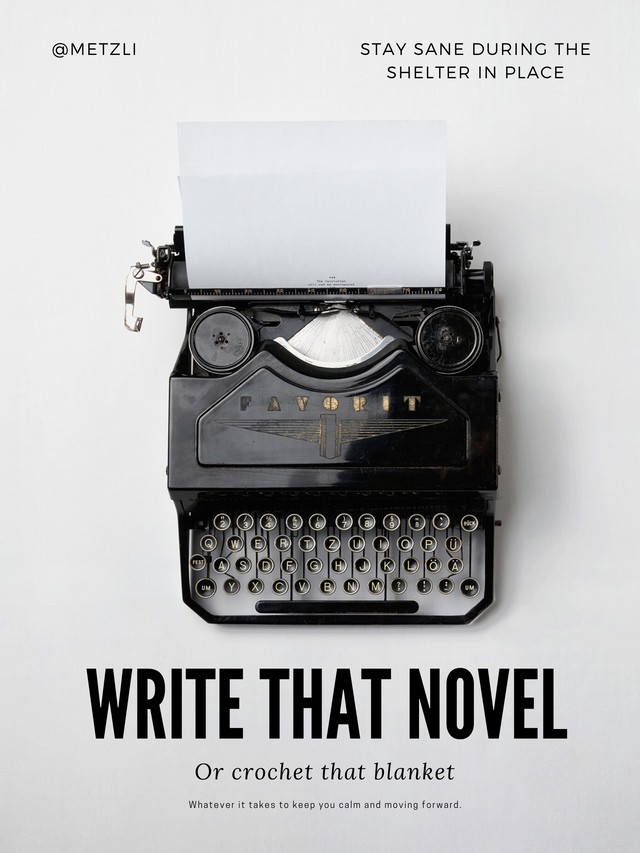 Clean your house
Those window rails? Yeah, clean them. Those baseboards? Yeah, scrub them. Those pots and pans? Now that you have a fully functional utility drawer, use your tools and screw all the lids and handles back together.
Learn to upcycle
Old shirts cut into squares are a great replacement for paper napkins. The part of the shirt that doesn't make a square makes a really cool rag that replaces paper towels.
It is a great time to stop being a consumer, and start using everything you have.
Make that doll dress, turn that old paper bag into a journal, use that cereal box to make a paper doll
Exercise
Some of us can't go out for walks, but we can, do jumping jacks, run in place, sit in yoga poses, stretch, etc.
Write a letter!
It is getting lonely, how cool would it be to receive a nice envelope filled with beautiful handwritten words, that was sent by someone you love.
Be that person and send that letter, and maybe, you will get something in return.
Don't have stamps? Order them from the post office, they deliver them! (At least here in the US they do)
Whatever it is you decide to do. Keep your mind clean and clear of fear and drama. It is a great time to meditate yourself into a good mindset.