So I was claiming my steempower rewards for @challengedac and I ended up getting over 54 SP and I believe at $1 steem one day, this will all have been very much worth buying delegation as a distribution tool to promote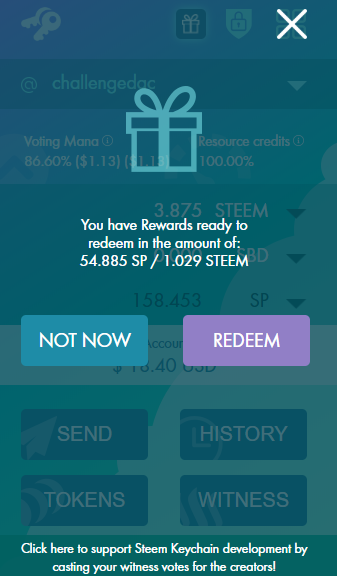 Look at this Steempower reward! This is the power of curation when you upvote people who then get a lot more upvotes, like @citimillz who is a star promoter and COO of @telokanda http://telokanda.com
https://steemit.com/trending/challengedac These Results are so great for promoting an app and getting real users!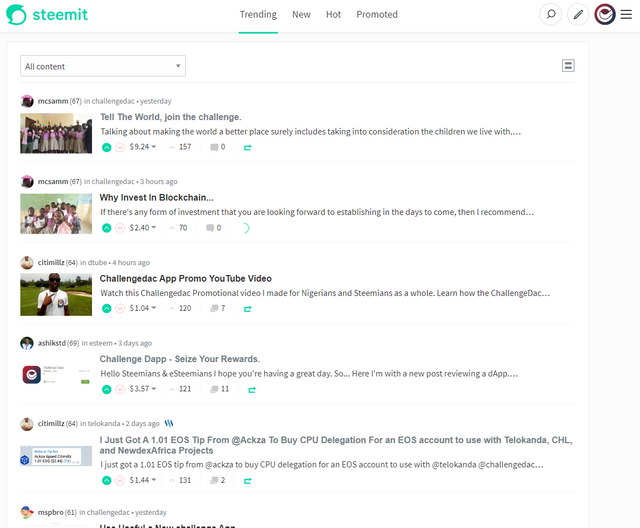 WE need TEN signups a day at LEAST to give 10 free $0.70 to $1 upvotes (Around $0.70 per upvote now with steem price so low since we got the delegation) and we can STILL give 10 upvotes a day at full power and we would RATHER give NEW users who sign up for the challengedapp a free upvote and at least 1000 CHL!
https://play.google.com/store/apps/details?id=challengedac.com.challenge_dac_app&hl=en_US
And here are the words of @chaceeskam Challenge Dac Developer describing him being impressed with the results of such an affordable approx $250 100,000 SP delegation for 30 days. :


Anyway , we will be giving out 100,000 CHLP very soon, but first we will do 10,000 CHLP to a few users who post VIDEOS like @citimillz and we will also use @tipitbot and https://t.me/challenge_dac telegram to distribute CHL.
10,000 CHLP has been sent to @citimillz so he can give out the 10,000 CHLP to the winner who he sees as having the best VIDEO about Challenge Dac and citimillz made one here, and if you make a video to rival hs, you can win 10,000 CHLP. We will give more than one winner 10,000 CHLP and all contestants get at least 1000 CHLP and a full power $0.70 upvote from @challengedac
We are very proud of our fellow steem partner and promoter @citimillz and will soon give him more resources and CHL to work with. here is 10,000 CHL over telegram and Discord https://CHL.MyFreeCrypto.org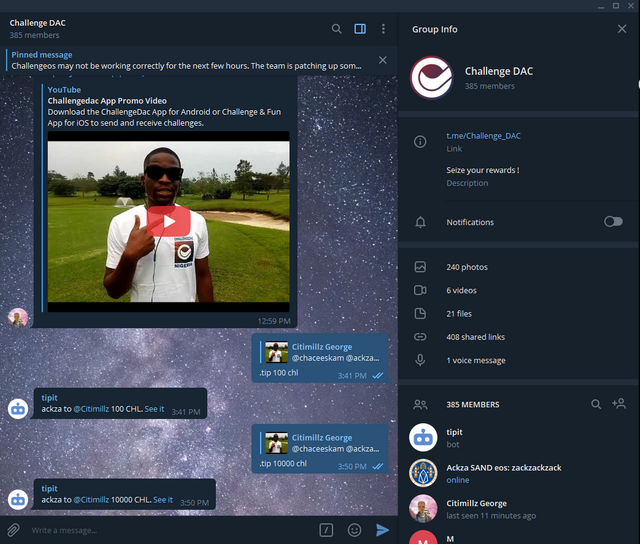 Get your free CHL tokens here
https://t.me/Challenge_DAC
Visit the site here https://ChallengeDapp.io
BUY CHLP here on Steem-engine
https://steem-engine.com/?p=market&t=CHLP
and buy CHL on @newdex-io
https://newdex.io/trade/challengedac-chl-eos