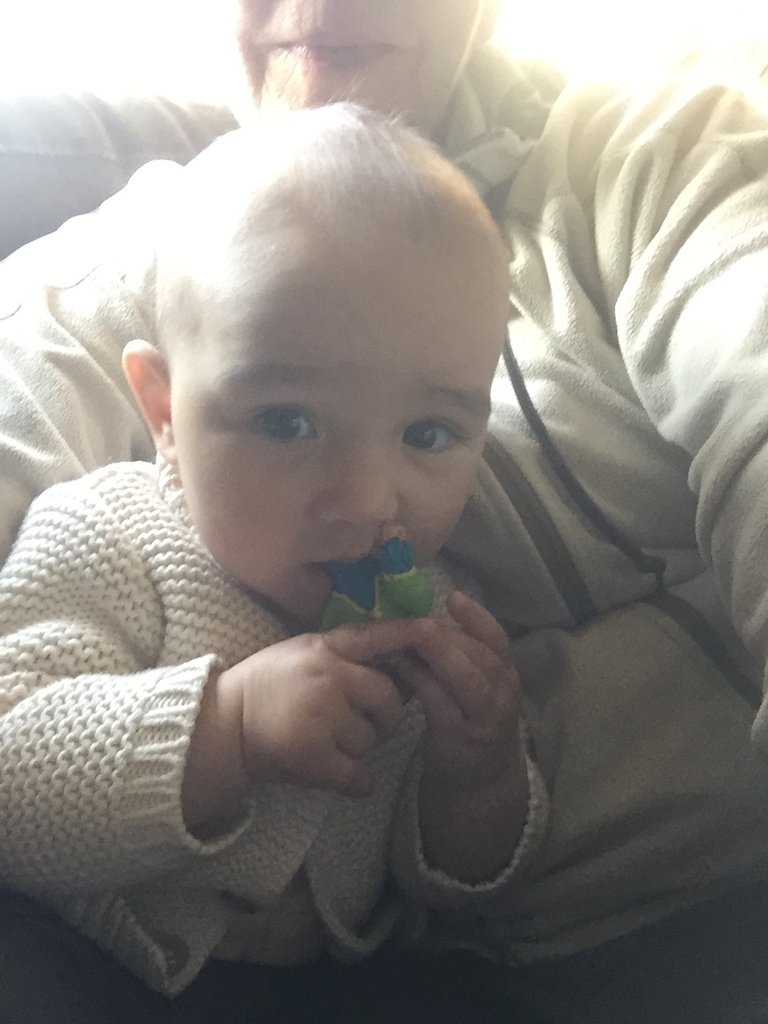 Miss cuteness was my companion all day long. I picked her and the baby stuff- car seat, stroller, diaper bag, milk - up a little past 8. At home, we played, changed diapers and waited for auntie to come.
She likes to hold her a lot. We all do. She is the last baby we are going to have for a while in the family. And she is growing up so fast. She already has six teeth!!!
Later, we went to mommy's work for a little nursing and to be shown off. Next, get big brother from school.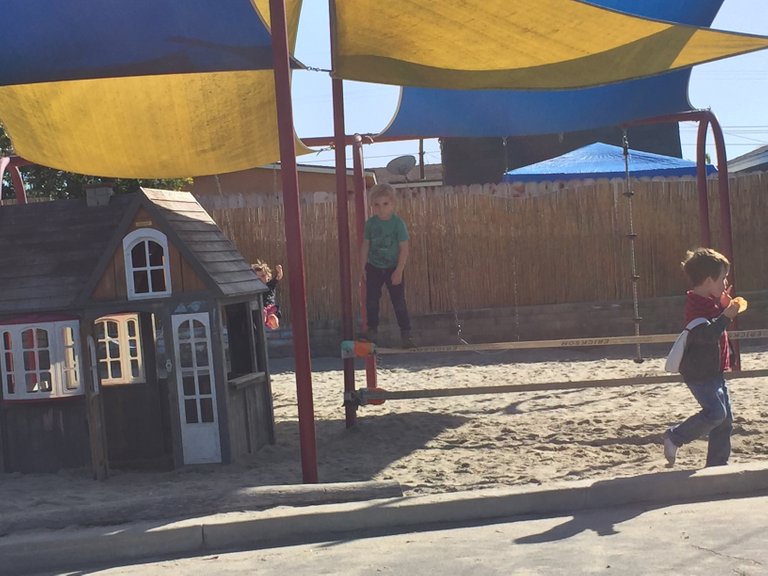 The other two dudes came after school as well, demanded their favorite: oatmeal, played hard, and had fun.
Around 4, everyone went on to their next adventure and I got some work done.

Join us for the daily 5 - Minute Freewrite. Check my profile for a new prompt every day.
I am adding the CC tag to all prompt posts and to most of my other posts as well. You can earn Comment Coins simply by leaving a good comment. No spam please!!!

All images are my own unless otherwise cited.
Graphics made on Canva.


Animation By @zord189

#SoCalSteemit is building and supporting the Steemit community of Southern California. If you are from SoCal and are into creating quality content here on Steemit, we'd love for you to follow us @SoCalSteemit and join our group on Discord!

Join @Actifit, become healthier by being active and earn as you walk. My referral link
Join us at the Freewrite House for fun and games!!! Weekly drawing for SBI memberships and so much more!!

And get your Freewrite House Swag here I

5039