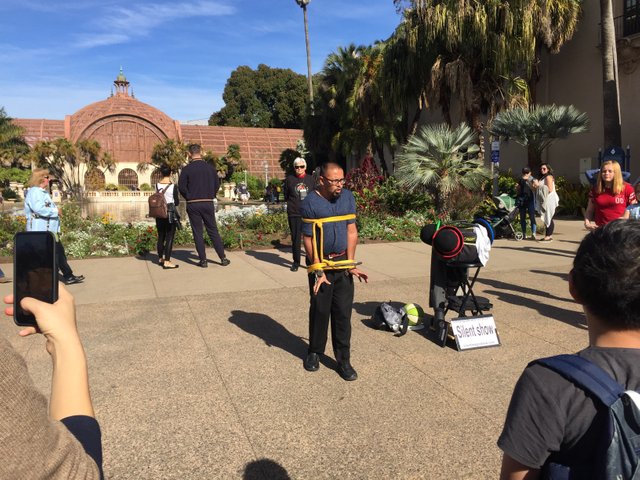 Balboa Park is one of my favorite places in San Diego. The Museums are great and the park offers a pass that allows unlimited access to all of them for a whole year.
The kids, my daughter in law, and I set out this morning and the first thing we saw was a magician. He was good and a great start for a fun day.
We made it to only one museum and the dudes pretty much stayed in one area. But they had tons of fun.


7091