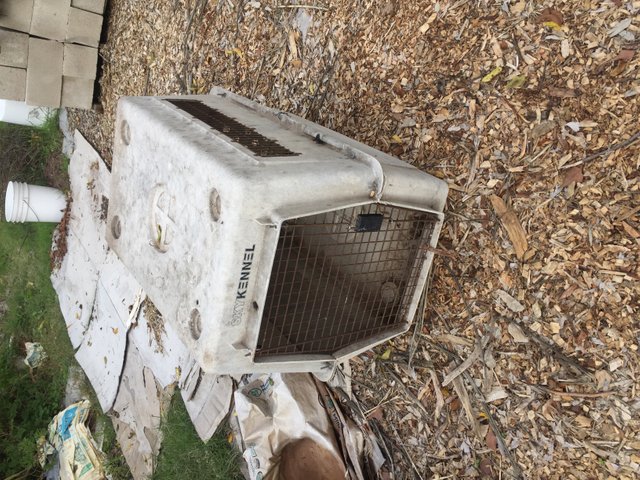 It was supposed to rain today, but it didn't. A good chance to clean up.
As I said before, I ended up with all kinds of things left behind by friends and acquaintances who moved away. This crate came complete with 2 chickens. Time to pass it on.
2019 was my year of travel. 2020 is my year of getting rid of things I no longer want.

5486