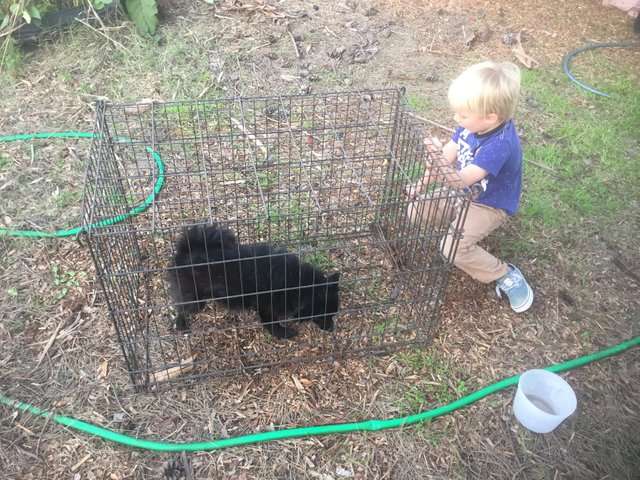 If you are a little dog, even a clever little dog, it is easy to be outsmarted by an even cleverer little boy.
He put the cage together, dragged it through the garden, climbed up on a chair to get the doggie treat, and then lured Miss BB into the cage.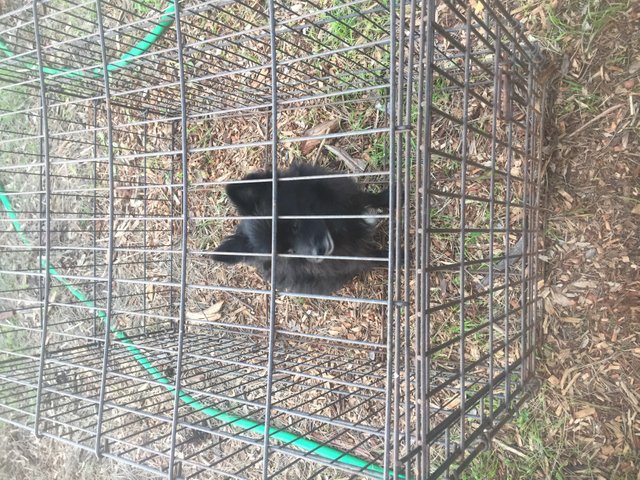 She was quite surprised 😮 After a little while, he had mercy on her and let her out again.
We were practicing speaking German all day since he is getting ready for a German test to get into the school they want for him. Early getting used to tests...
Join us for the daily 5 - Minute Freewrite. Check my profile for a new prompt every day.
I am adding the CC tag to all prompt posts and to most of my other posts as well. You can earn Comment Coins simply by leaving a good comment. No spam please!!!

All images are my own unless otherwise cited.
Graphics made on Canva.



Animation By @zord189

#SoCalSteemit is building and supporting the Steemit community of Southern California. If you are from SoCal and are into creating quality content here on Steemit, we'd love for you to follow us @SoCalSteemit and join our group on Discord!

Join @Actifit, become healthier by being active and earn as you walk. My referral link
Join us at the Freewrite House for fun and games!!! Weekly drawing for SBI memberships and so much more!!

And get your Freewrite House Swag here

5031