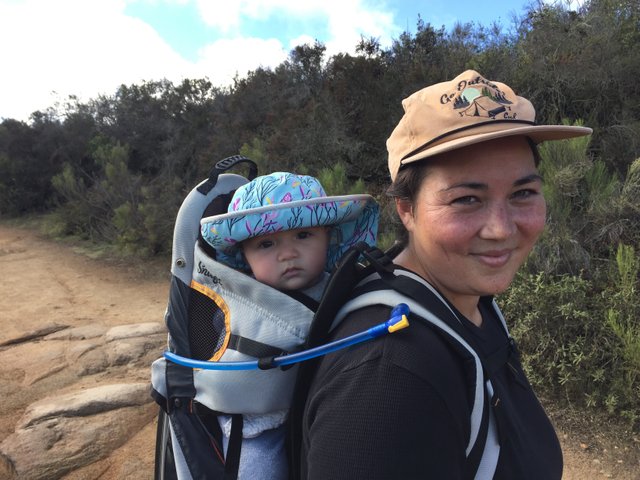 After we brought dude 3 to school, the dudess and her personal servant set out on a hike. Well, the dudess knows how to reign over her people and of course was being carried. Nothing but the best for our princess!!!
Before we left, I had another call with the cable company to get my modem activated. Here, I found out that the dead one was from the company and that they will replace it free of charge and that we are not being charged a rental fee.
I was glad to have found that out and bummed at the same time that I had wasted so much time on it!
After installing the new modem and all was going smoothly, I packed up the one I just had bought and started the return process.
To my surprise, I found out that I can drop the item at Kohl's and all was very easy. Now I wonder if Amazon bought Kohl's. Soon, they will own the world 🙄
Time to sleep. The rain has stopped in San Diego for now and it is time to hit the garden!

Join us for the daily 5 - Minute Freewrite. Check my profile for a new prompt every day.
I am adding the CC tag to all prompt posts and to most of my other posts as well. You can earn Comment Coins simply by leaving a good comment. No spam please!!!

All images are my own unless otherwise cited.
Graphics made on Canva.


Animation By @zord189

#SoCalSteemit is building and supporting the Steemit community of Southern California. If you are from SoCal and are into creating quality content here on Steemit, we'd love for you to follow us @SoCalSteemit and join our group on Discord!

Join @Actifit, become healthier by being active and earn as you walk. My referral link
Join us at the Freewrite House for fun and games!!! Weekly drawing for SBI memberships and so much more!!

And get your Freewrite House Swag here

11113

Daily Activity,Hiking,Walking