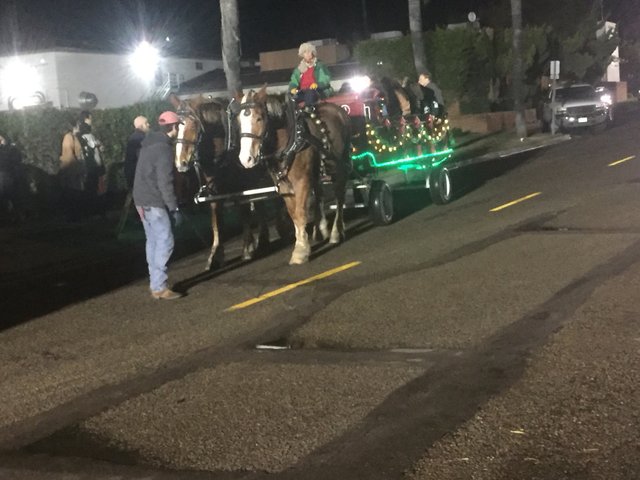 I am back in San Diego and had a fun day with family. We spend the morning until mid afternoon in the San Diego children's museum curtesy of the library.
I love that one of the things one can check out from the public library are few passes to the Museum. So cool.
.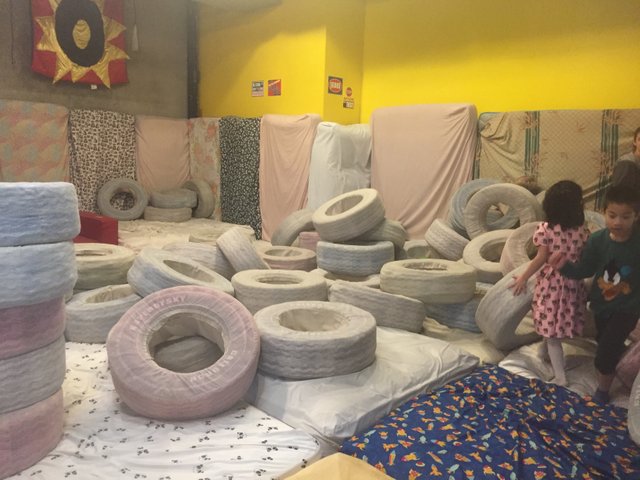 Later, we went to the yearly Bonfire event in Lemon Grove. It rained some right at 4 when the event was supposed to start but by 5 or so, the rain was over.
The crowds were smaller because of the rain but so much was offered- much of it for free.
We did and eat the following free: popcorn, hot chocolate, cookies (they also offered apples), make ornaments, facepaint, blowup slides, several booths where you throw things, hayride on a horse drawn wagon.
Listening to a life band and watching the lightning of a huge bonfire.
We could have climbed a wall, taken pictures, gotten balloon animals, visited Santa and more.
There was also lots of food for sale - notably handmade pizzas baked in a portable wood fired oven. How cool is that!!!


Join us for the daily 5 - Minute Freewrite. Check my profile for a new prompt every day.
I am adding the CC tag to all prompt posts and to most of my other posts as well. You can earn Comment Coins simply by leaving a good comment. No spam please!!!

All images are my own unless otherwise cited.
Graphics made on Canva.


Animation By @zord189

#SoCalSteemit is building and supporting the Steemit community of Southern California. If you are from SoCal and are into creating quality content here on Steemit, we'd love for you to follow us @SoCalSteemit and join our group on Discord!

Join @Actifit, become healthier by being active and earn as you walk. My referral link
Join us at the Freewrite House for fun and games!!! Weekly drawing for SBI memberships and so much more!!

And get your Freewrite House Swag here



7013