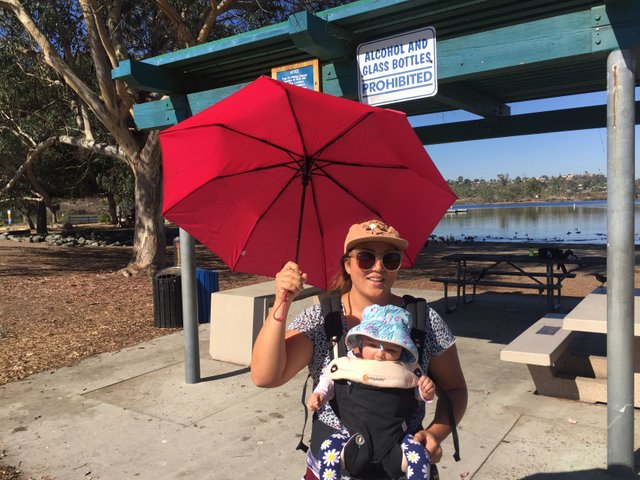 What a treat to be out and about with two of my favorite people. My truck had recently been hit from behind (I wasn't driving) and all the insurance back and forth was done. It was time to take it in to the Collision center in La Mesa.
My daughter was going to pick me up and we were planning to hike in Mission Trails Park. I assumed that all I needed to do is drop off the car. My husband had taken it in to get an estimate. They had communicated with the insurance and I had made an appointment to drop it off. Should be easy, right?
Nope.
It took almost half an hour to get more paperwork done and wait for this and that.
In the meantime, my daughter had arrived and kept the car moving in an attempt to keep the dudess asleep.
That didn't work!
Not at all.
By the time I got in the car, the dudess was wailing. She got madder and madder.
Did I mention that she hates being in the car seat?
We changed plans and went to the closest space with some nature. Lake Murray.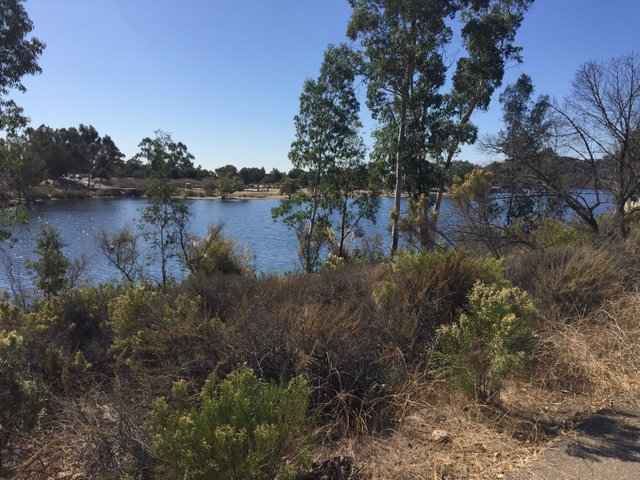 We were a bit overdressed with our hiking boots and my hydration backpack. It was a good thing that I had also brought a water bottle since I spilled the content of my water pouch in the car. I carried the pack anyway with both of our water bottles in it.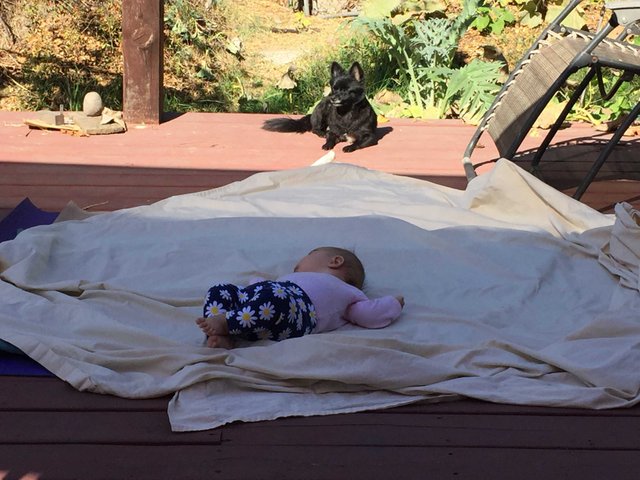 Back home, we ate a big pot of veggie soup. Miss BB was wondering what kind of puppy we had brought home 🤣



11218