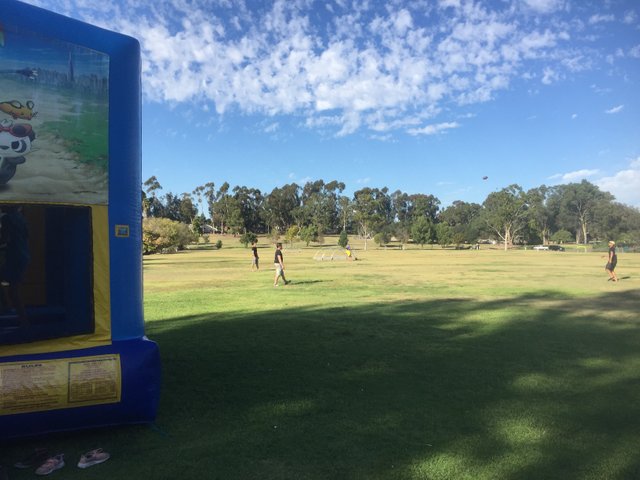 This, my friends, is why people want to live in San Diego. It is November, the sun is shining, and the jumpy house is set up in the park to welcome a horde of little boys already high on sugar from all the Halloween candy 😀
You don't want to come for the hordes of little boys, but come for the sun!
This park, the Harry Griffin Park in La Mesa, a small town just east of San Diego, is one of the hidden treasures in this area. You won't find it by driving by. It is hidden in a neighborhood. But it is quite big.
I think I will write more about it tomorrow - I need to get to my NaNoWriMo writing.
Let me show you some Birthday Party pictures.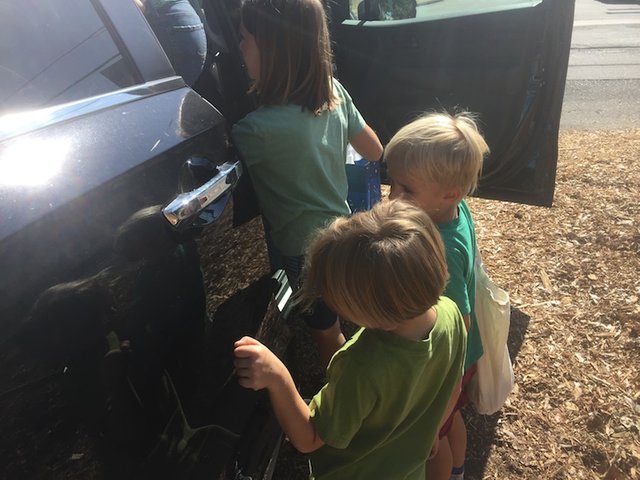 The dudes hang out with me this morning and were eager to get on the road to see their friends.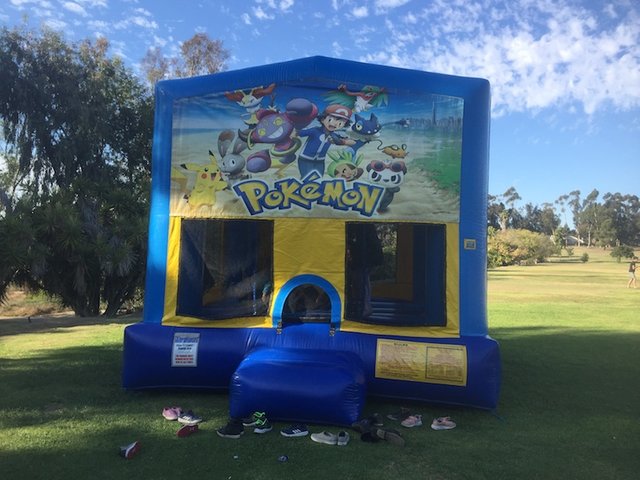 The party was Pokemon themed. It is funny to me to hear 5-year olds discuss the themed parties. When I was a kid, the party theme was: Birthday LOL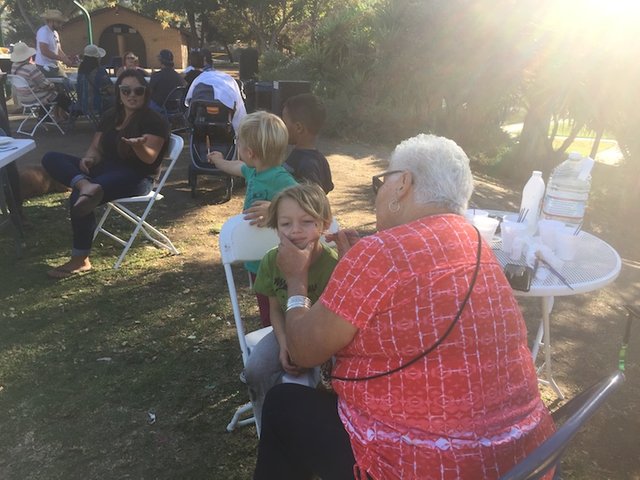 Lucky dudes!! A face painter was in the house - or rather, in the park. The neighbor of the birthday boy came to do some wonderful face paints for the kids.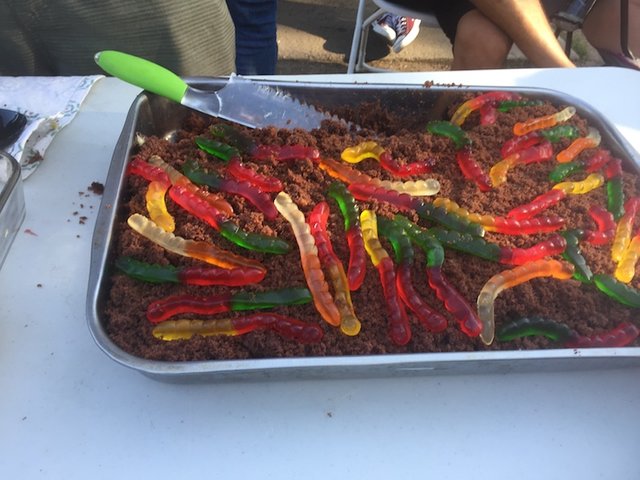 I can't show too many pictures of the party itself since I ended up with a lot of kids pretty visible in all of them and I don't know if the parents want their kids on the internet. So, better safe than sorry...
The picture of the cake is pretty nice, right? We almost had a cake disaster. As we were singing Happy Birthday, the table suddenly started to shift and all the cakes started sliding down. They were saved but it was quite funny.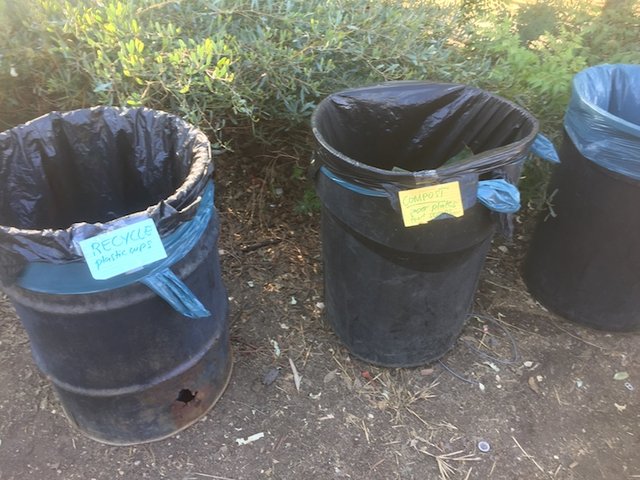 Trying to be at least a little bit sustainable - even though paper plates and plastic forks were used. I am sorry to confess that I forgot to bring my own plate and fork - I usually do... Oh well. Tomorrow is another day.
And, you will be happy to know (or not care LOL), this month, I will finally buy myself a new phone. This one is back to not counting my steps and now, it doesn't let me listen to my audiobooks. It is time for a divorce... I am just not sure which phone I will buy... Research, research, research...

Join us for the daily 5 - Minute Freewrite. Check my profile for a new prompt every day.
I am adding the CC tag to all prompt posts and to most of my other posts as well. You can earn Comment Coins simply by leaving a good comment. No spam please!!!

All images are my own unless otherwise cited.
Graphics made on Canva.


Animation By @zord189

#SoCalSteemit is building and supporting the Steemit community of Southern California. If you are from SoCal and are into creating quality content here on Steemit, we'd love for you to follow us @SoCalSteemit and join our group on Discord!

Join @Actifit, become healthier by being active and earn as you walk. My referral link
Join us at the Freewrite House for fun and games!!! Weekly drawing for SBI memberships and so much more!!

And get your Freewrite House Swag here

5012